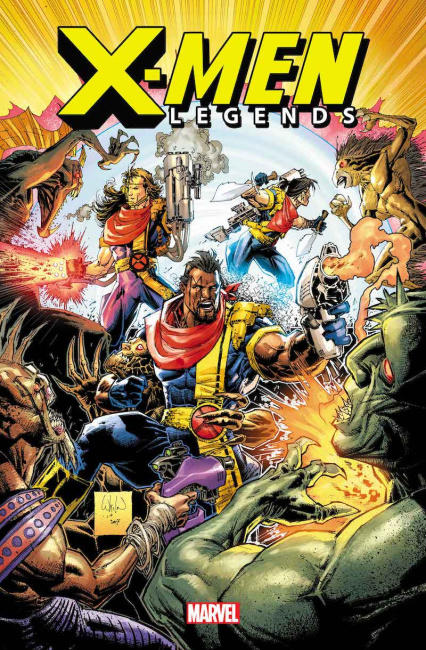 Whilce Portacio, co-creator of the X-Men character Lucas Bishop, will return to the character in
X-Men Legends
#5-6 for a story arc that will reveal some of Bishop's previously unknown backstory. Portacio will co-write the two issues with Brian Haberlin and will do both the interior art and the covers.
X-Men Legends
#5 will go on sale on January 24, 2023, and
X-Men Legends
#6 on February 8.
Portacio, John Byrne, and Karl Altstaetter co-created Bishop in 1991, and the character made his first appearance in Uncanny X-Men #282. Portacio and Haberlin's new story will go back to the time before he arrived in that issue to explain why he showed up when he did, and it will also depict the world he left behind, as well as the origins of the guilt he carries with him.
X-Men Legends was launched in 2020 as a vehicle to allow former X-Men creators to return to their characters and create new, in-continuity stories; the series relaunched again in 2022 with a new issue #1 (see "Roy Thomas Sheds New Light on Wolverine's Early Days in 'X-Men Legends' #1").
Click Gallery below for covers!