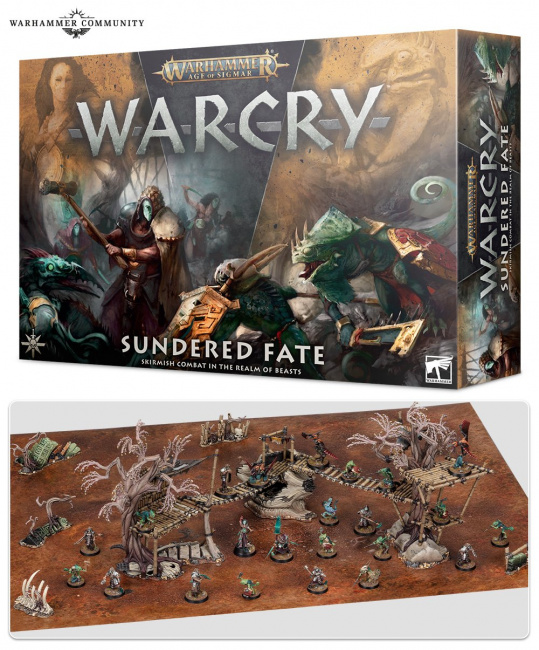 Games Workshop unveiled
Sundered Fate
, the next
Warhammer Age of Sigmar: Warcry
boxed set, which will be coming soon to preorder.
Sundered Fate dives deeper into the heart of the Gnarlwood (see "Gnarlwood'") with two brand new warbands. The Hunters of Huanchi are a force of Chameleon Skink guadians that are protecting a downed void-ship. On the other side of the field, the cultists of the Jade Obelisk seek the power they protect. This new set comes with the two warbands, bamboo terrain features, and new campaigns to play through.
Release date and MSRP have yet to be announced as of the publication of this article.
Click on Gallery below for full-size images!