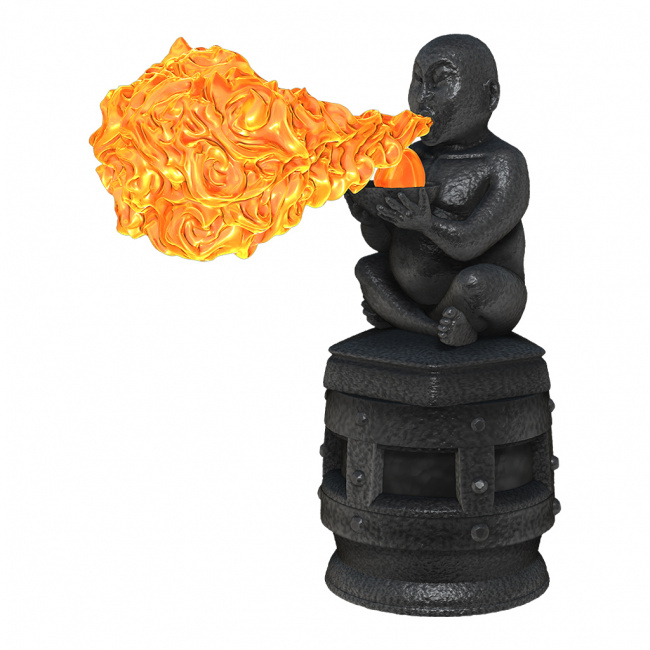 WizKids will release
Devilish Devices
and
Hidden Hazards
, two pre-painted miniatures sets, into retail in April 2023.
These two sets were originally preordered as a single set of pre-painted trap miniatures earlier in 2022 (see "'Dungeon Dressings' Sets") for $54.99. After a delay in release, this product taken on a new configuration and been split into two different sets. The Devilish Devices set features a series of common treasure traps rogues often have to disarm during an adventures. It comes with 4 Treasure Chests, a Poison Needle Chest Trap, a Scything Blade Chest Trap, a Magic Cloud Chest Trap, a Poison Gas Chest Trap, 2 Urn Flamethrower Statues, 2 Bear traps, 2 Foot Spike traps, an Acid Pit Trap, and 3 Rune Traps.
The Hidden Hazards set highlights some of the more mechanical death traps found in dungeons. This box contains 2 Rolling Spheres, 2 Rotating Blade Traps, 2 Saw Blade Traps, 2 Scythe Blade traps, a Falling Block Trap, and a Spike Pit Trap. Each of these sets will retail for $49.99.
Click on Gallery below for full-size images!