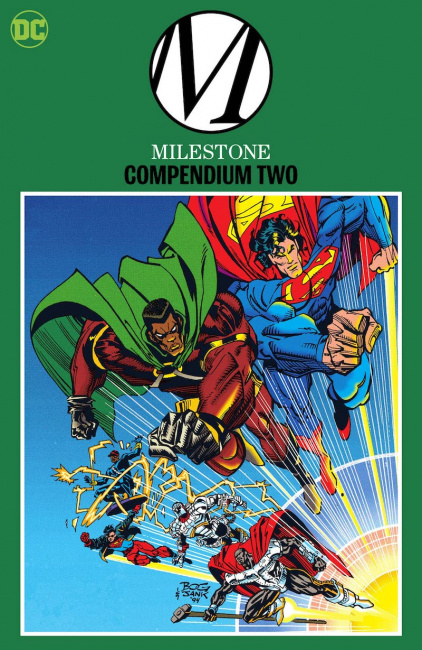 DC Comics will usher in Milestone Comics' 30th anniversary with two new limited series, a second volume of the massive Milestone Compendium, and a prestige-format anthology; in addition, DC plans a special anthology and a variant cover program to mark Black History Month 2023.
Static: Shadows of Dakota, co-written by Vita Ayala and Nikolas Draper-Ivey, with art by Draper-Ivey, is a six-issue followup to Static: Season One and will feature the supervillain Ebon, who figures prominently in the Static Shock animated series. The first issue of Static: Shadows of Dakota will be released on February 7.
Icon vs. Hardware brings together two Milestone superheroes for a new story written by Reginald Hudlin and Leon Chills, the writing team from Icon & Rocket: Season One, with art by Milestone Media co-founder Denys Cowan. The five-issue limited series will launch on February 14.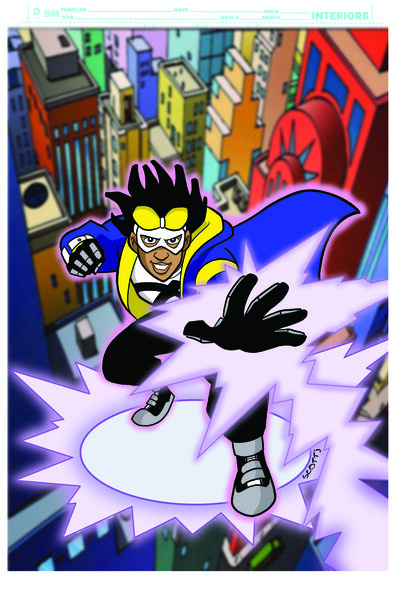 Milestone 30th Anniversary Special
will be a 96-page Prestige Format anthology with a lead story written by Evan Narcisse in which the new Milestone characters meet their 1990s counterparts. The anthology also includes work by Chuck Brown, Stephanie Williams, Draper-Ivey (who will write and illustrate a story in which the teenage Batman from
Batman Beyond
joins forces with an adult Static), Cowan, and Yasmin Flores Montanez, one of the participants in the Milestone Initiative Talent Development Program (see "
DC Announces First Milestone Initiative Talent Program Participants
"). The anthology will be published on February 21 with a main cover by Cowan that pays homage to
Flash
#123 (the "Flash of Two Worlds" cover from 1961) and a variant by Draper-Ivey featuring his teenage Batman and adult Static.
DC also plans two Milestone-related collected editions: Milestone Compendium Two, a 1,320-page paperback, to be released on January 31 with an MSRP of $59.99, and the previously announced hardcover The DC Universe by Dwayne McDuffie, featuring DC stories by the late Milestone co-founder, which is scheduled for February 7 release with an MSRP of $39.99 (see "DC to Collect Dwayne McDuffie's DCU Stories").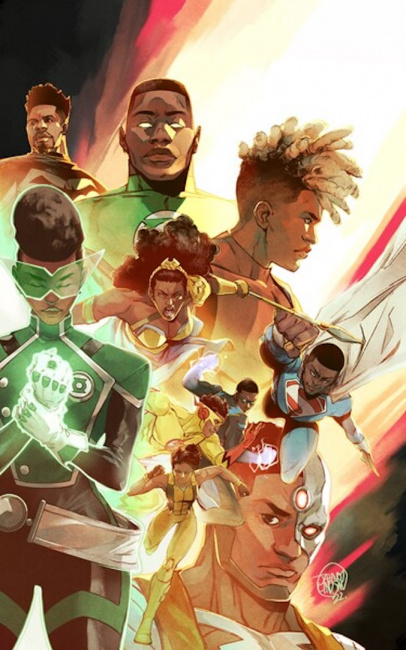 In addition, DC announced a new anthology and a variant cover program for Black History Month 2023.
DC Power: A Celebration
collects stories by Black creators starring Black characters, including Green Lantern (John Stewart), Cyborg, Vixen, Aqualad, Kid Flash, and Batwing. The anthology will include the first DC work by four Milestone Initiative participants, writers Dorado Quick, Morgan Hampton, and Jordan Clark, and artist Petterson Oliveira, as well as writers Brown, William, and Narcisse, and artists Valentine De Landro and Clayton Henry.
DC Power: A Celebration
will go on sale on January 31.
The Black History Month 2023 variant covers will include the following:
The Flash #792 (Wallace West/Kid Flash) by Mateus Manhanini, on sale February 7
I Am Batman #18 (Jace Fox/Tiffany Fox/Batwing) by ChrisCross, on sale February 14
Black Adam #8 (Malik White/Bolt) by Taurin Clarke, on sale February 21
Lazarus Planet Omega #1 (Cyborg) by Edwin Galmon, on sale February 21
Wonder Woman #796 (Nubia), by Taj Tenfold on sale February 21
Action Comics #1052 (John Henry Irons/Natasha Irons), by Khary Randolph, on sale February 28
Click Gallery below for covers!