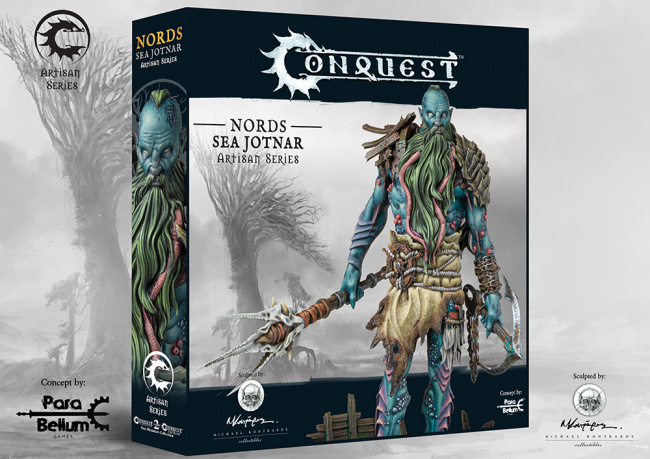 Para Bellum announced the
Sea Jotnar
, a new Artisan Series model for
Conquest: The Last Argument of Kings
, which will hit stores in December 2022.
This new resin model rises from frozen seas of Mannheim to dominate the Conquest battlefields with brute power and a looming presence. The model was designed by renowned sculptor Michael Kontraros alongside the Para Bellum team It is a highly detailed miniature created to bring hours hobby entertainment to staunch miniatures enthusiasts.
The Sea Jotnar will retail for $134.99.
Para Bellum Games also recently announced Spires: Bound Clones and Spires: Onslaught Drones, new expansion kits for Conquest: The Last Argument of Kings (see "Two New 'Conquest: The Last Argument of Kings' Expansion Kits").
Click on Gallery below for full-size images!