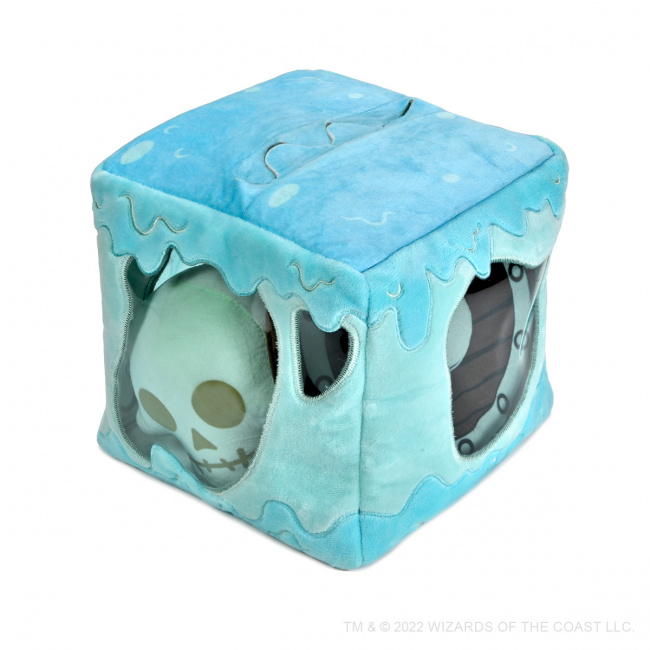 WizKids revealed four new
Dungeons & Dragons: Honor Among Thieves Phunny Plush
toys, from Kidrobot, for release in March 2023.
The Dungeons & Dragons movie is heading to theaters in a few months (see "2023"), and WizKids is gearing up for the release with a new wave of plush toys. This wave features a Mimic 11" GID Plush, a Themberchaud 13" Plush, an Owlbear Plush, and a Gelantinous Cube Interactive Plush. The Gelantinous Cube Interactive Plush comes with glow-in-the-dark adventurer's remains that can be devoured by the cube.
These items will be net priced, and images are not final.
Click on Gallery below for full-size images!