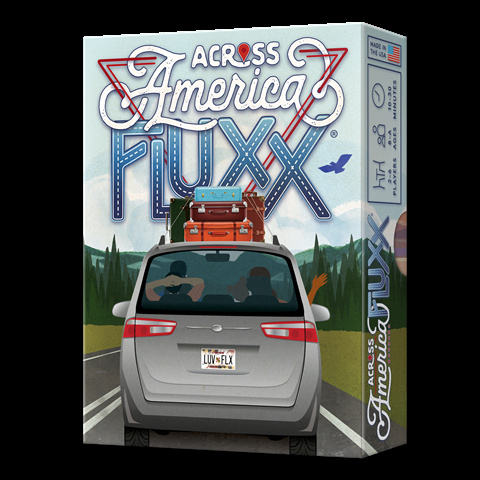 Looney Labs announced
Across America Fluxx
, a new U.S. road trip-themed card game, for release into retail on March 3, 2023.
Fluxx hits the road to see the sites in this new version of the classic card game. This edition features U.S. landmarks like the Golden Gate Bridge, the Statue of Liberty, the Grand Canyon, Cape Canaveral, and Devil's Tower. It includes a few new twists on rules as well, including the "Play All Day" rule and an Action called "Route 66."
This game is for 2 to 6 players, ages 8 and up, and plays in 10 to 30 minutes. It will retail for $20.
Looney Labs recently entered a distribution agreement with Peachstate Hobby Distribution (see "PHD").
Click on Gallery below for full-size images!