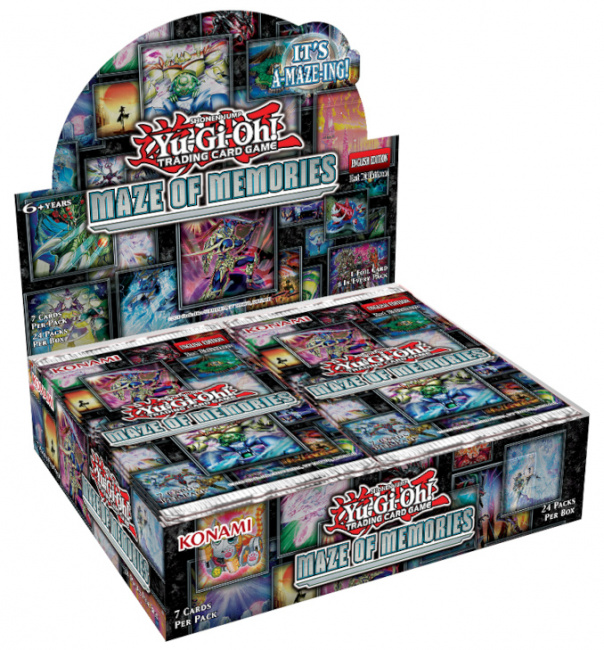 Konami Digital Entertainment revealed
Yu-Gi-Oh! TCG: Maze of Memories
, a new booster set, for release on March 10, 2023.
Maze of Memories brings back classic cards into the game. It features Yugi's first Ritual Monster, Black Luster Soldier - Legendary Swordsman, as well as the Duel Academy Field Spell and Accel Synchro Stardust Dragon. The set also contains new World Premiere cards that revitalize the Paradox Brothers' Gate Guardian. The set breaks down to include 42 rares, 15 super rares, and 10 ultra rares. Additionally, 15 cards will also available as Collector's Rare.
Booster packs contains 7 cards (1 foil card per pack and 6 Rare cards). Packs will retail for $4.49 each.
For information of 2023 releases, check out out 2023 calendar (see "'Yu-Gi-Oh! TCG' 2023 Product Release Calendar").