DC Comics has plans for two Shazam! tie-in comics that will go on sale in February 2023, shortly before the premiere of the movie Shazam!: Fury of the Gods, which is scheduled to open on March 17 (see "Trailer for 'Shazam," "Best in Shows – 2023").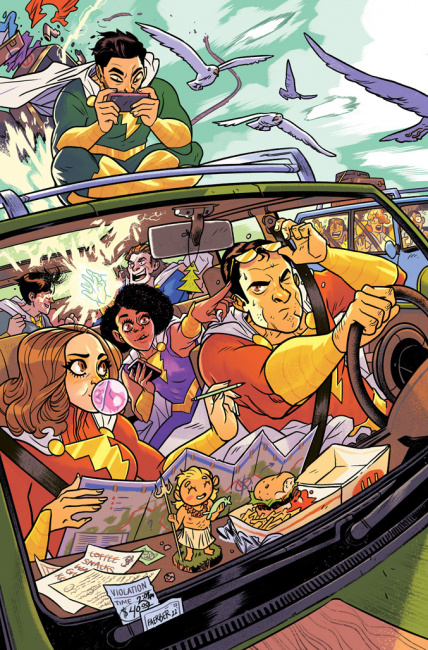 Shazam! Fury of the Gods Special: Shazamily Matters
#1 is a one-shot comic featuring stories about the characters in the film, written by the actors who play them: Zachary Levi, Adam Brody, Ross Butler, D.J. Cotrona, Grace Caroline Currey, and Faithe Herman contribute stories in which the Shazam family members fight zombies, meet dinosaurs, and bring a cell phone to a barbarian fight. The 96-page prestige-format one-shot features interior art by Freddie E. Williams II and Andrew Drilon and will go on sale on February 28, 2023, with a main cover by Jim Lee and Scott Williams, variants by Mayo "Sen" Naito and Logan Faerber, a photo variant, a 1:25 variant by Stephen Byrne, and a 1:50 foil variant by Jim Lee and Scott Williams.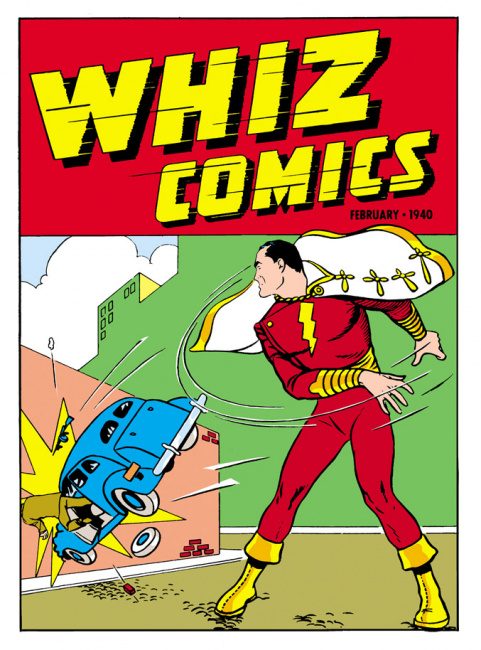 And for those who like to go back to the beginning, DC is also publishing
Whiz Comics #2 Facsimile Edition,
which features the first appearance of Captain Marvel. The 64-page comic includes that first story, by writer Bill Parker and artist C.C. Beck, plus backup stories featuring Ibis the Invincible, Spy Smasher, Scoop Smith, and Dan Dare, with art by Pete Costanza, Gregor Duncan, and Bob Kingett. The restored
Whiz Comics #2 Facsimile Edition
will go on sale on February 21, 2023, with an MSRP of $6.99.
Click Gallery below for covers!