Kodansha USA came to Anime NYC with a full slate of announcements for Fall 2023, including new manga licenses and new formats for older series. Here's a look at the highlights.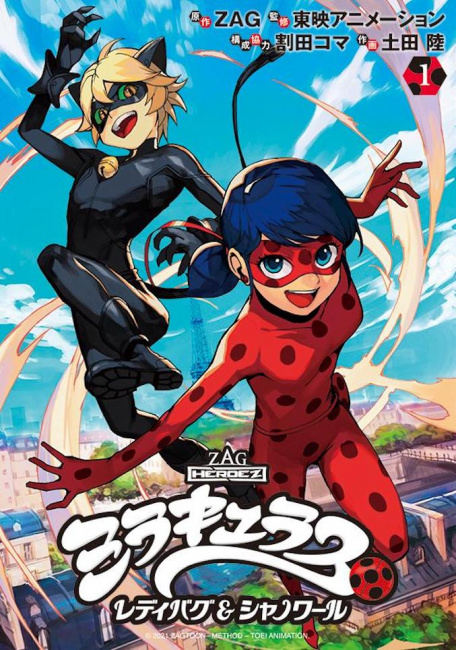 Miraculous: Tales of Ladybug and Cat Noir,
by Koma Warita and Riku Tsuchida, is a Japanese-produced manga based on the animated TV series, which streams on Netflix and Disney+. The story about a teenage superhero and magical girl fighting a supervillain has already been adapted into comics (see "
Action Lab to Publish 'Miraculous: Tales of Ladybug and Cat Noir' Comics
"), and two volumes made Diamond's list of the top graphic novels of 2019 (see "
Top 500 Graphic Novels—2019
"). The series has also been adapted into a collectible card game (see "
Nickelodeon's 'Miraculous' Gets Collectible Card Game
"), and an animated musical film,
Ladybug & Cat Noir: The Movie,
is slated for release in 2023. The manga version is notable not only because it's based on a popular property but also because it's rated for ages 8 and up, making it one of the few kid-friendly manga.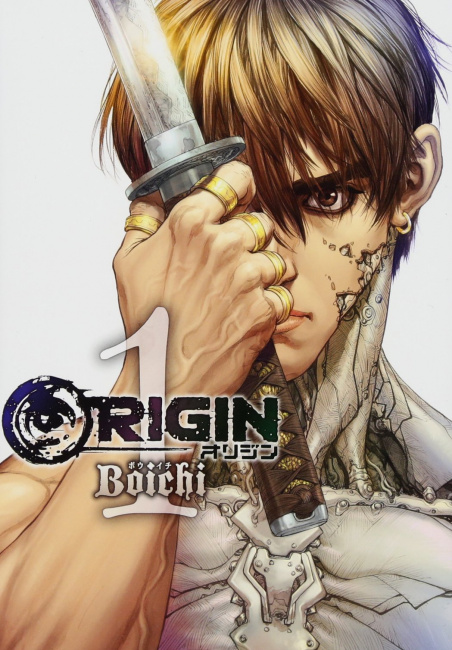 Origin,
by Boichi, is a futuristic action/suspense story in which robots with high-level artificial intelligence are murdering people and can only be stopped by one of their own. The series, which won the Grand Prize of the Japan Media Arts Festival's Manga Division in 2019, is complete in 10 volumes and is rated 13+. Boichi is the artist for Viz's
Dr. Stone
and is also the creator of
Sun-Ken Rock,
a manga that is available digitally on Crunchyroll.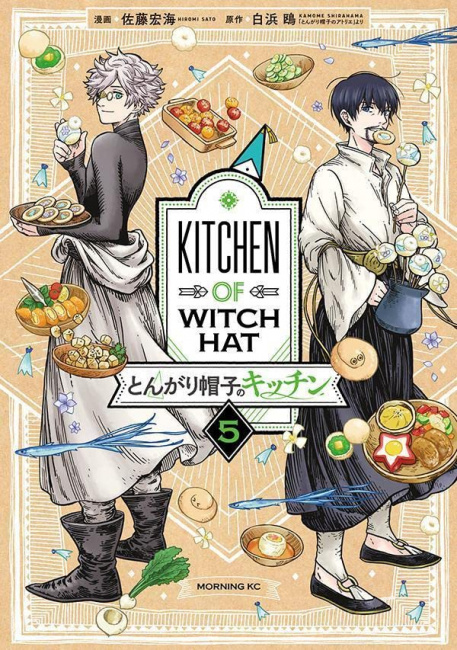 Witch Hat Atelier Kitchen,
by Hiromi Sato, is a slice-of-life spinoff of the Eisner-winning
Witch Hat Atelier
series, in which two of the characters from the main story hang around the kitchen after hours to talk and eat. Sato is the artist for the original series, which was rated 16+; this laid-back companion is rated 13+.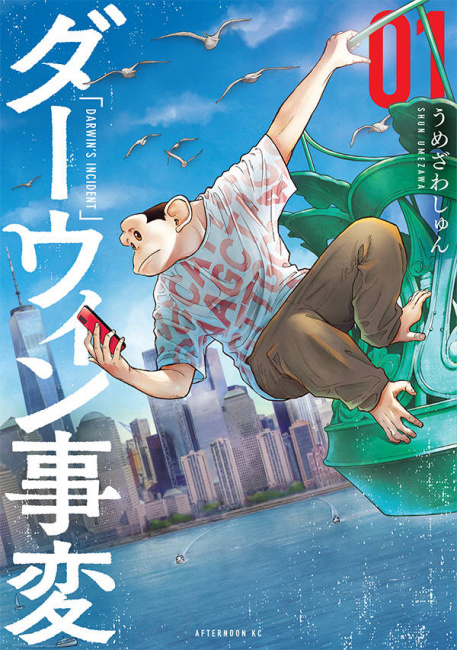 The Darwin Incident,
by Shun Umezawa, is another award-winning manga; in fact, it's the winner of both the Japan Media Arts Festival's award for Excellence in Manga and the 2022 Manga Taishou award. The psychological drama follows a 15-year-old human/chimpanzee hybrid who was raised by humans and is just starting high school (and making his first friend) when a group of animal rights activists set out to kidnap him. The series is rated 16+.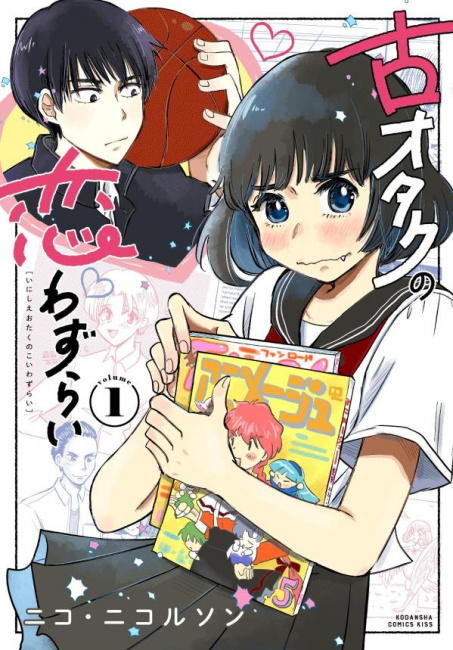 My Lovesick Life as a 1990s Otaku,
by Nico Nicholson, blends nerdery and nostalgia as a divorcee reminisces about her life as an anime and manga fan the mid-1990s and her decision to hide her hobby when she transferred to a new school. That means she has to keep it on the down low when she gets a crush on an adamantly otaku-hating guy (even though he looks just like one of her favorite characters). This josei comedy/drama is billed as a good pick for fans of Kodansha's best-selling nerd romance
Wotakoi
and is rated 13+.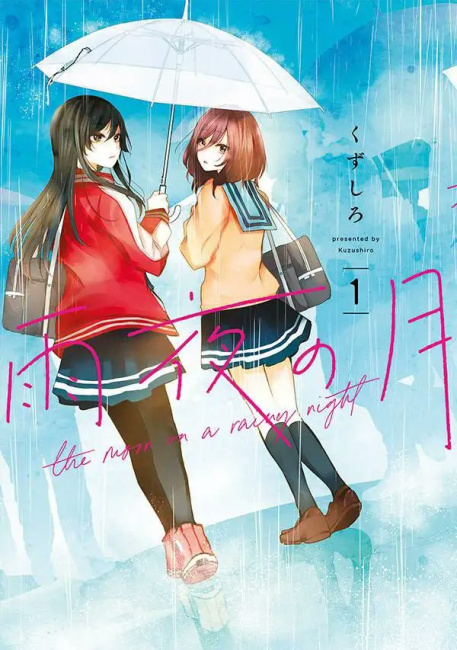 The new licenses also included a yuri manga,
The Moon on a Rainy Night,
by Kuzushiro, a romance between a piano-playing high schooler and a hearing-impaired classmate, and three boys love titles:
The Summer With You: The Sequel (My Summer of You Vol. 3)
and
My Ultramarine Sky,
both by Nagisa Furuya, and
Super Morning Star,
by Kara Aomiya, a rom-com about a high-schooler who discovers his classmate is secretly a sentai star.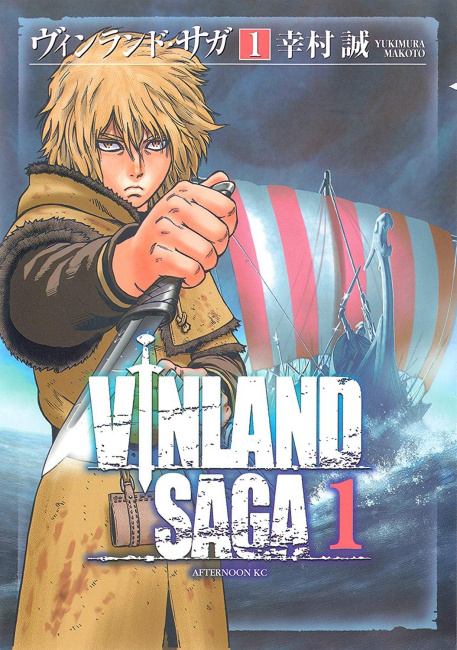 Kodansha also had some new formats for existing titles: a deluxe edition of
Vinland Saga
that repackages the series as 3-in-1 hardcovers;
Blue Period Box Set,
which collects the first six volumes of the series, which has been adapted into a Netflix anime, and
Cells at Work! Omnibus,
which bundles the original series into two three-in-one omnibus volumes. They also plan to reissue the new translation of CLAMP's
Magic Knight Rayearth,
originally published as a limited-edition box set, as less expensive paperbacks.