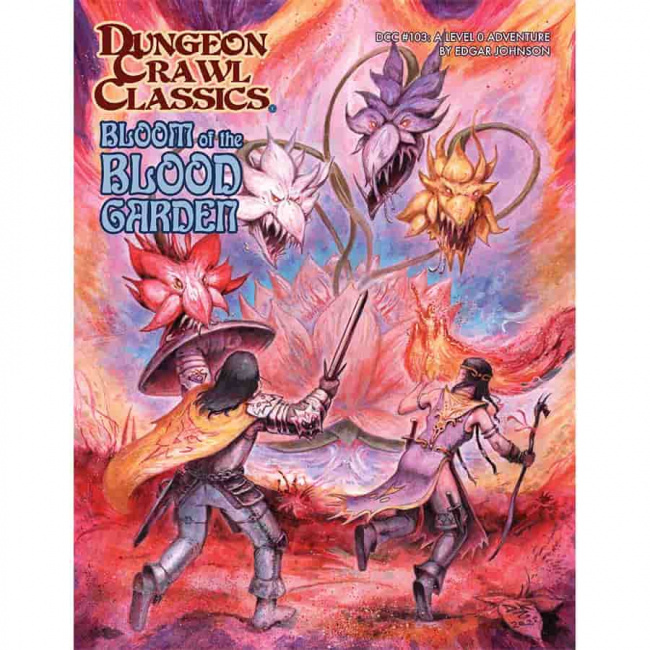 Goodman Games revealed
Dungeon Crawl Classics #103: Bloom of the Blood Garden
, a new RPG adventure scenario, for release into retail in March 2023.
In DCC #103: Bloom of the Blood Garden, locals hired by the new owner of the old manor on Cob Hill have gone missing, and adventurers have set out to find out what happened to them. This level 0 adventure sends adventurers into the twisted gardens of Cob Hill, the crumbling manor, and the dark spaces that lie under that manor. It is designed for use with Dungeon Crawl Classics RPG as a one-shot or beginning of a new campaign. This book was written by Edgar Johnson and showcases cover artwork by Doug Kovacs.
Goodman Games will also release DCC Holiday Module #11: Came the Monsters of Midwinter into retail (see "'DCC Holiday Module' into Retail").