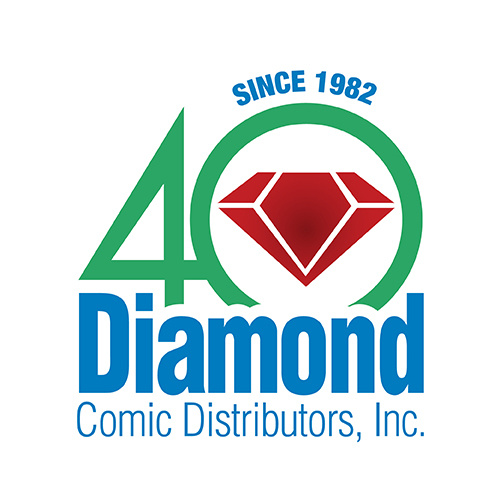 Diamond Comic Distributors announced improvements to its online retailer tools and revealed statistics on its logistics operations at the recent 2022 Diamond Retailer Summit (see "
Diamond Announces 2022 Summit
").
Chris Powell, Chief Sales & Service Officer of Diamond's parent company Geppi Family Enterprises, shared the insight into Diamond's logistics and some anticipated changes.
A new Box Level Detail function, which will allow retailers to see the contents of individual boxes to improve check-ins, will be phased in over the last quarter of 2022 and the first quarter of 2023. The retailer website will also offer two more features: a breakdown of freight charges for each box, so retailers can allocate freight costs appropriately, and the status of all outstanding reorders.
Powell noted that Diamond picks, packs, and ships 1.07 million items per week, of which 900,000 are new product and 170,000 are reorders. Over 2,500 new comics, books, and other items, from about 150 different publishers and manufacturers, are offered each month. Diamond receives weekly deliveries from six printers and 30-60 other suppliers, and offers more than 38,000 backlist products from inventory.
The non-printer damage rate on Diamond shipments is less than 1%, Powell said, and Diamond is working on ways to reduce both shipping costs and damages even further. They use a fleet of 12 18-wheeler trucks to bring some shipments closer to their final destination before turning them over to UPS for final delivery, a practice known as "zone skipping."
Diamond delivers over 75 shipments via truck to larger customers. In addition, Diamond has drop points in areas where retailers can pick up the product themselves, and recently sent out a survey to see if there is interest in more locations. And while most products reach their final destination via UPS, Diamond has recently signed new contracts that will allow it to use the U.S. Postal Service and other carriers as well.
Drawing a distinction with its comic distribution competitors Lunar Distribution and Penguin Random House Publisher Services, Powell noted that Diamond has no direct-to-consumer sales, which he said means Diamond has "less opportunity to subsidize freight," stressing that the company is working to offer more transparency around freight as well as to support the direct market in general, with both its products and its services.