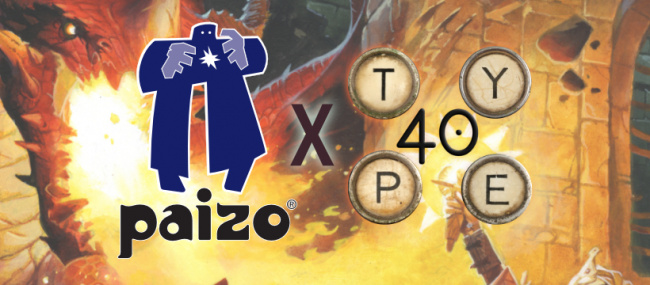 Paizo, Inc. announced that they have partnered with TYPE40 to work on new products across multiple Paizo game lines, including
Starfinder
and
Pathfinder
. TYPE40 is a prop-making group that creates high-quality in-world artifacts and props for gamers, collectors, and fans to enjoy. They have worked to create props for IPs like
Call of Cthulhu
and
RuneQuest
as well as other pop culture props for fan of the Marvel Universe.
"We share Type40's vision, to help gamers have as much fun as we can, and look forward to seeing our rich Lost Omens Setting come to life at the hands of master artisans," said John Feil, Paizo's Director of Licensing about the deal.
Product details have yet to be announced.
Paizo, Inc. also recently revealed Pathfinder Lost Omens: Highhelm, a new RPG setting book (see "'Pathfinder Lost Omens' Setting Book").