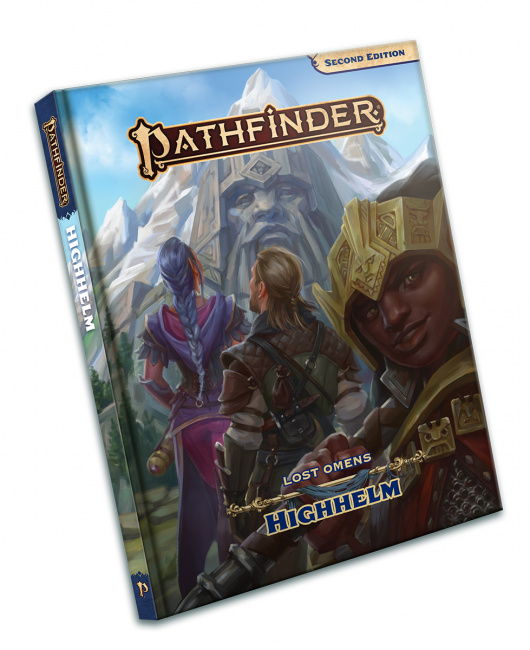 Paizo, Inc. revealed
Pathfinder
Lost Omens: Highhelm
, a new RPG setting book, which will hit preorder in June 2023.
The mightiest of the dwarven keeps, Highhelm, awaits Pathfinder players. This Sky Citadel lies deep in the Five Kings Mountains, and is one of the centers for dwarven culture. Lost Omens Highhelm describes Highhelm's everyday life in the city, dwarven culture, and the clans that influence the Sky Citadel. This book also comes with a full gazetteer of the city's layers and surroundings, and poster map that details Highhelm's layers. The book will also feature new characters options like new equipment, ancestry feats, animal companions, and more.
It will retail for $44.99.
Paizo, Inc. will also release Pathfinder Kingmaker Adventure Path 2E, a new collected Adventure Path hardcover, into retail (see "'Pathfinder Kingmaker' Returns for 2E").