Mad Cave Studios has announced their first new creator-owned comic series since opening submissions in April, as well as another new series and a young adult graphic novel.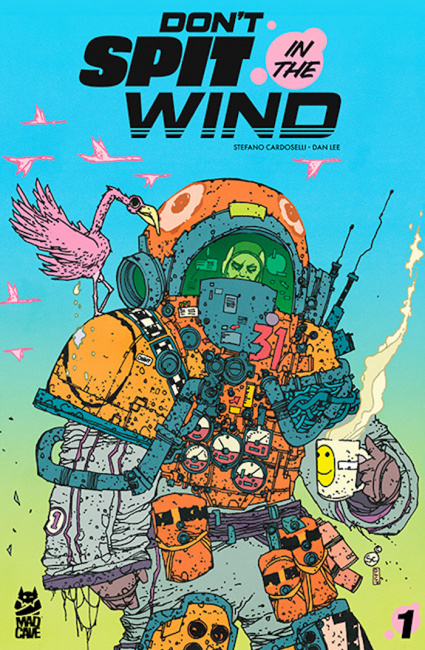 Don't Spit in the Wind,
written and drawn by Stefano Cardoselli with colors and letters by Dan Lee, is a sci-fi satire set on Earth after the environment has collapsed and most of its inhabitants are comfortably settled on a space station. Only the cleanup crews are left behind, shoveling toxic waste, but when one of the crew goes missing and a teammate heads out to find him, things go pear-shaped in a hurry. Cardoselli is a Bram Stoker Award winner. The series is Mad Cave's first creator-owned series to be announced since they opened up submissions in April (see "
Exclusive: Mad Cave Studios Opens to Creator-Owned Products
"). The first issue will be released on March 29, 2023, with Cover A by Cardoselli and Cover B by Zach Howard and Nelson Daniel.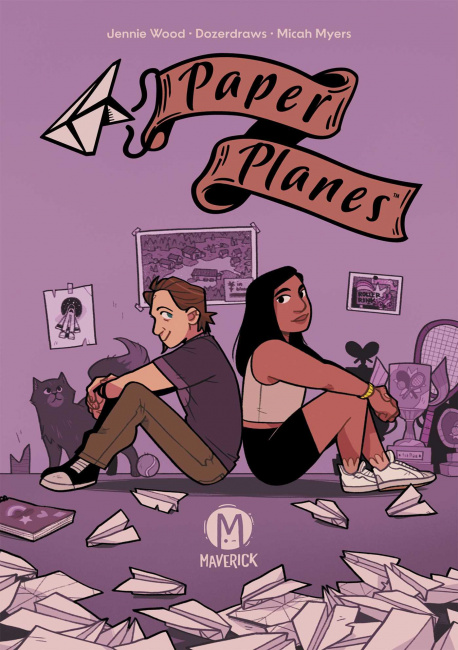 Paper Planes,
written by Jennie Wood with art by Dozerdraws, is a coming-of-age graphic novel about two teens who are sent to a summer camp for "troubled youth" after a traumatic event. Wood is the creator of
Flutter,
which is in development for television (see "
Universal Developing 'Flutter' and 'Mind Mgmt' for TV
"), and a contributor to the Eisner Award-winning anthology
Love Is Love.
They recently came out as nonbinary, and
Paper Planes
is the first story they have written since then. Dozerdraws, who is also nonbinary, has worked on
Lumberjanes
and is the artist for Mad Cave's fantasy/gaming comic
The Last Session.
Paper Planes will be released in May 2023 as a 216-page paperback with an MSRP of $14.99.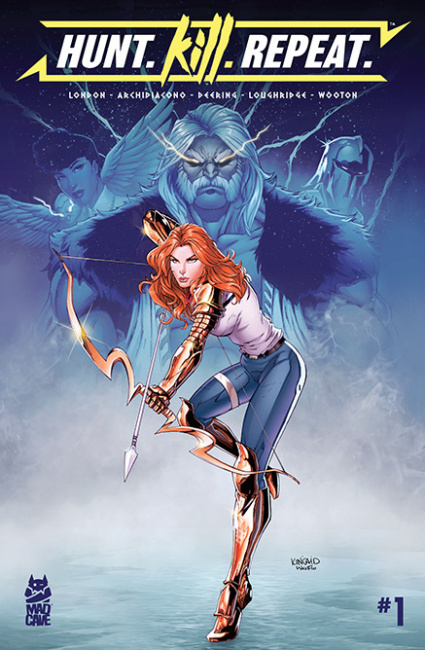 In
Hunt. Kill. Repeat.,
a series by Mad Cave CEO and CCO Mark London (
Wolvenheart
) and artists Francisco Archdiacono and Marc Deering, the Greek gods have conquered Earth and are running it with a heavy hand. The rebellious Artemis, however, falls in love with a mortal and is punished by the other gods for her transgression; this is the story of her revenge. The series will launch on March 1, 2023, and the first issue will have a Cover A by Ryan Kincaid and Cover B by Marguerite Sauvage.
Click Gallery below for covers!