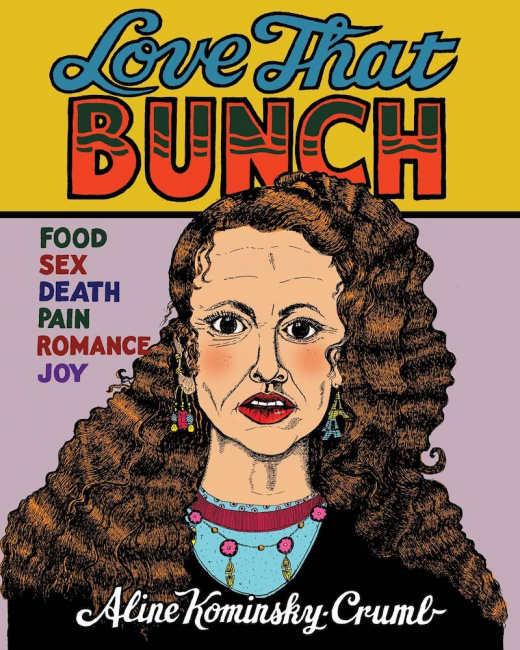 Aline Kominsky-Crumb, one of the pioneering women cartoonists of the late 20th and early 21st centuries, died on November 29 at the age of 74.
Born Aline Goldsmith in 1948, Kominsky-Crumb grew up on Long Island and studied art at the Cooper Union. She married Carl Kominsky in 1968 and moved with him to Tucson, Arizona. Her marriage was short-lived, but she earned her Bachelor of Fine Arts degree from the University of Arizona in 1971. While in Arizona she also met underground comics artists Spain Rodriguez and Kim Dietch, and she began drawing her own comics. She also decided to move to San Francisco, and she arrived in 1971, as Trina Robbins and others were forming the Wimmen's Comix collective. Her first comics story, "Goldie: A Neurotic Woman," was included in Wimmen's Comix #1.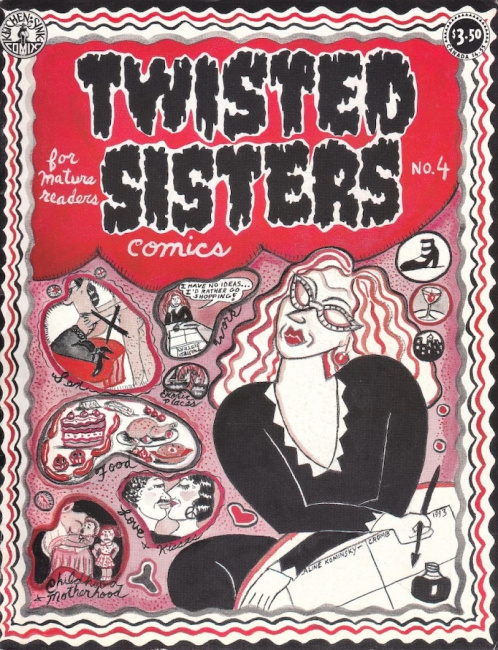 Around this time she met Diane Noomin. She described their meeting in an ICv2 interview: "I met someone on the bus who was drawing and I looked over her shoulder and it was mildly interesting so I asked her if she wanted to be a cartoonist and she said, "Why not?" I brought her to the meeting and it was Diane Noomin" (see "
Aline Crumb on Women Cartoonists
").
She and Noomin eventually broke with the Wimmen's Comix collective and created their own title, Twisted Sisters (see "R.I.P. Diane Noomin"). The first issue, with stories by both creators, was published by Last Gasp in 1976. In 1991 they put together an anthology of comics by Carol Tyler, Phoebe Glockner, Mary Fleener, and other women artists, titled Twisted Sisters: A Collection of Bad Girl Art, which was published by Viking Penguin and was nominated for an Eisner Award. In 1994 Kitchen Sink Press published a four-issue Twisted Sisters miniseries that was collected the following year as Twisted Sisters, Vol. 2: Drawing the Line.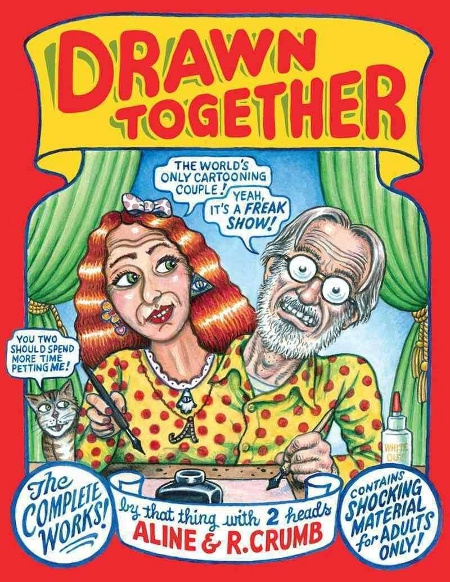 Kominsky-Crumb met underground cartoonist Robert Crumb in 1972, and the couple married in 1978. They began collaborating on comics in 1973, publishing them as
Dirty Laundry.
Last Gasp published
The Complete Dirty Laundry
in 1993, and in 2012, Norton collected almost all of their jointly drawn comics as
Drawn Together
. Her solo work includes
The Bunch's Power Pak Comics,
published by Kitchen Sink from 1979 to 1981, and
Need More Love,
a graphic memoir published by MQ Publications in 2007. In addition, her
Love That Bunch
was published by Fantagraphics in 1990 and reissued by Drawn and Quarterly in 2018. (Kominsky-Crumb dubbed the comics version of herself "the Bunch," after her husband's creation, Honeybunch Kaminski.)
In addition to creating comics, Kominsky-Crumb was the editor of the underground comic Weirdo from 1986 to 1993.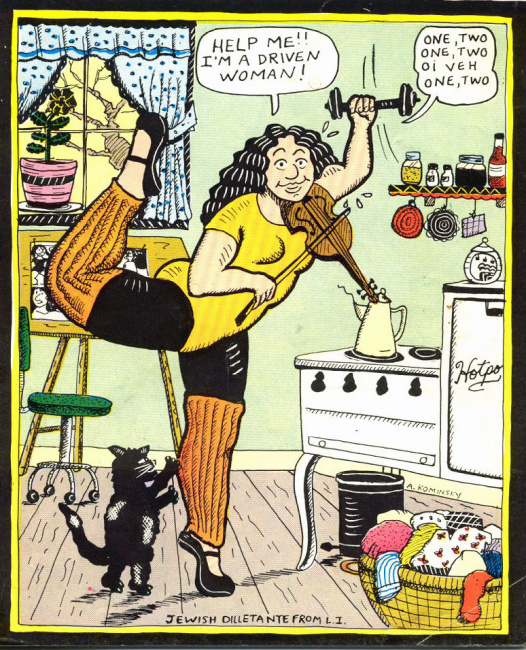 Whether working alone or in collaboration, Kominsky-Crumb was brutally honest on the page. "I have my comic persona, which is all honest, but it's not all of me," she told ICv2. "It's what I can stand to communicate or what I need to communicate. There are certain parts that I don't choose to share with anybody, but what I do write is all true."
In addition to making comics, Kominsky-Crumb was a painter. "I also paint and I'm a grandmother and I teach yoga and I have an art gallery so I'm really busy," she told ICv2. The family moved to France in 1991, after which she spent more time on painting and less on comics, although she did mention in the interview that she was working on another book.
She is survived by her husband, Robert Crumb, and her daughter, Sophie Crumb, both of whom are also cartoonists.