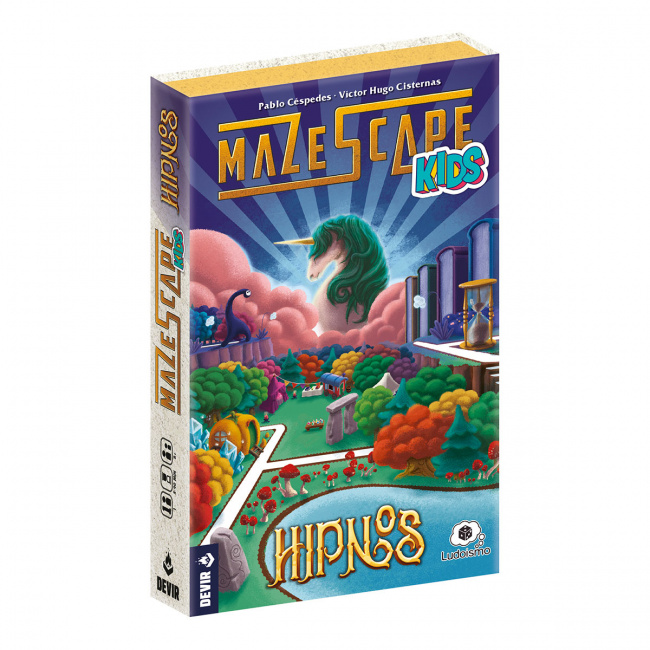 Devir Games will release
MazEscape Kids: Hipnos
, a new solitaire kids game, into retail on January 19, 2023.
MazEscape Kids: Hipnos is a family game in the MazEscape line of puzzle games (see "Two 'MazEscape' Games into U.S. Retail"). In this version designed for younger adventurers, the player is asleep when the lights of Hipnos sends them off to a fantasy world where they must run through a maze quickly to get home again. The goal of the game is to complete seven mazes in the set by finding the exits, and to pick up objects along the way.
This game is for one players, ages 8 and up, and plays in 15 minutes. It will retail for $9.99.
Click on Gallery below for full-size images!