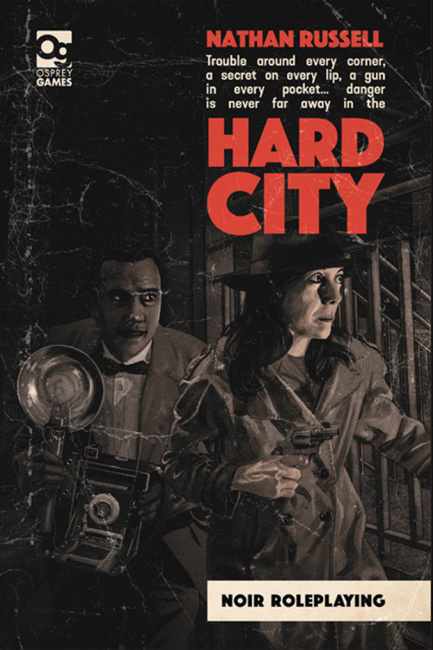 Osprey Publishing will release
Hard City: Noir Roleplaying
, a new roleplaying game, into retail on December 28, 2022.
In Hard City: Noir Roleplaying, players thwart crooks, rescue the innocent , and deal with the corruption of a city that never sleeps. This sandbox RPG offers simple character creation that allows players to make competent yet flawed characters to roam the nightscape looking for a piece of the action. The book also features a fast-action resolution system that is designed to keep the focus of the game on the plot of the storyline, and offers GMs adventure hooks to keep the adventure coming.
This RPG will retail for $25.
Osprey Games will also release Pulp!, a set of skirmish wargame rules in a pulp setting (see "Pulp Setting").