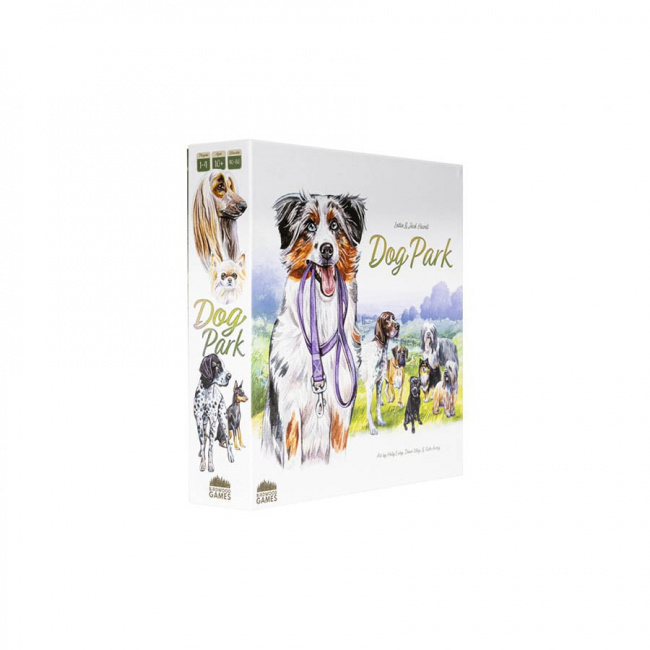 Birdwood Games will release
Dog Park
, a dog-walking card game, into retail on December 31, 2022.
In Dog Park, players take on the roles of dog walkers looking to earn themselves the reputation of being the best in the neighborhood. The game takes place over the course of four rounds that consist of four phases each. Players will need to bid on dogs to add to their kennels, decide which dogs to walk during the round, walk the dogs, and then earn or lose reputation depending on the choices they made. At the end of the game, the player with the best reputation wins.
This game is for one to four players, ages 10 and up, and plays in 40 to 80 minutes. It will retail for $59.99.