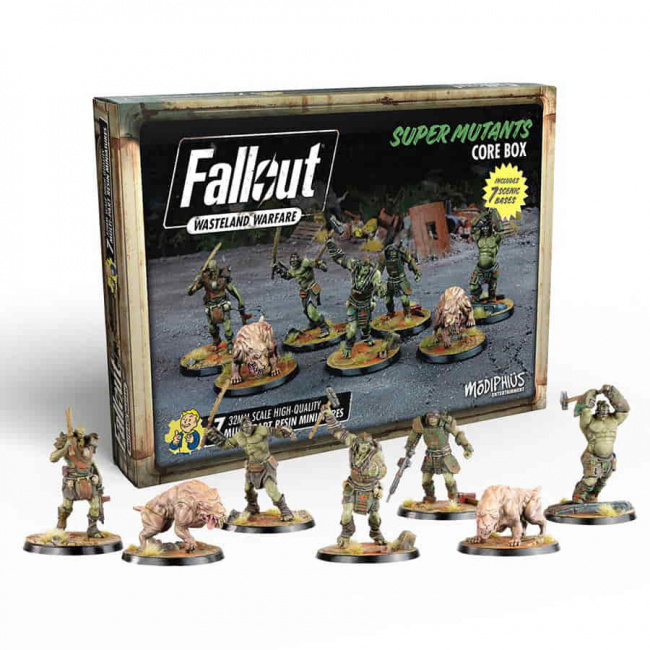 Modiphius Entertainment will release two new
Fallout Wasteland Warfare Core Boxes
, miniatures boxed sets, into retail in February 2023.
The two Core Boxes allows players to add to their armies or begin a new one. Each set comes with 32 mm scale multi-part miniatures and the cards needed to play the faction. The Super Mutants Core Box comes with 2 Super Mutant Hounds, 3 Super Mutants, 1 Super Mutant Brute, 1 Super Mutant Master and 7 scenic bases. The Brotherhood of Steel Core Box includes 2 Lancers, 2 Field Scribes, 2 Knight Patrol, a T60 Paladin with Gatling Laser, and 7 scenic bases.
Modiphius Entertainment also announced Fallout Factions: Nuka World, a new skirmish wargame based on Fallout 4 (see "'Fallout 4' in New Skirmish Wargame").
Click on Gallery below for full-size images!