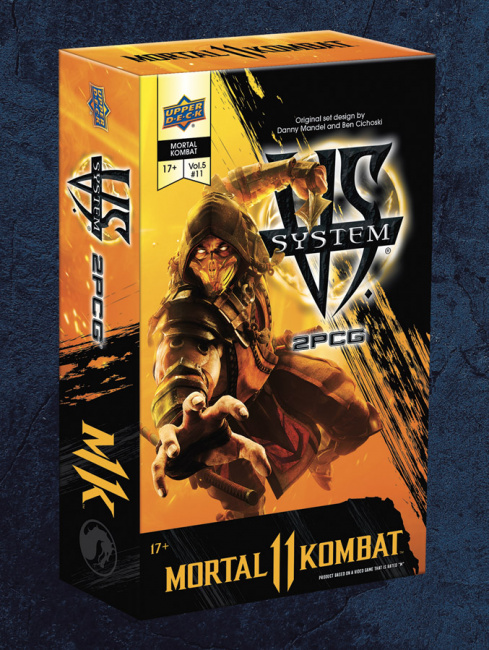 Upper Deck a updated details on
Mortal Kombat 11
, for
Vs. System 2PCG
, which will hit retail in February 2023.
Mortal Kombat 11 was first announced at Gen Con 2022 (see "Major Licenses for 'Vs.' and 'Legendary'"). This new Vs. System 2PCG issue is Giant-Sized, and expands the game system into the Mortal Kombat 11 video game universe. It features fan favorite Heroes and Villains like Raiden, Sub Zero and more, and contains approximately 10 new Main Characters and 33 new Supporting Characters for players to bring to the tabletop. The boxed set comes with 200 cards, a token sheet, and a rulesheet.
Mortal Kombat 11 is designed for two players, ages 17 and up, and plays in 30 minutes. It will retail for $34.99.