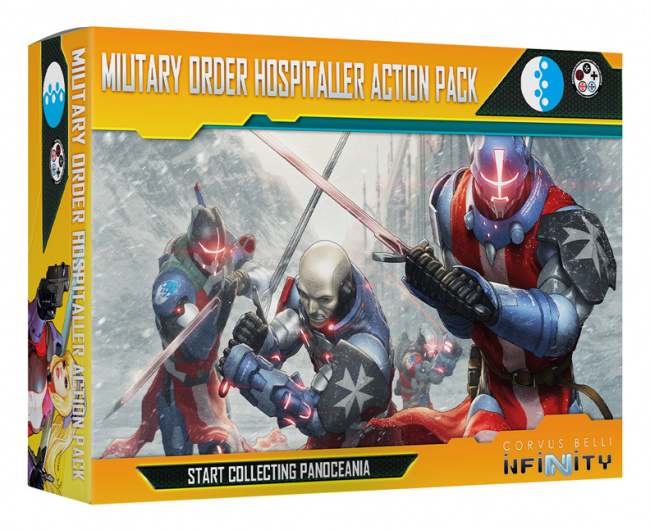 Corvus Belli revealed
Military Hospitaller Action Pack
, for
Infinity
miniatures game, which will release into retail in January 2023.
The Military Hospitaller Action Pack includes 11 miniatures for The Hospital faction. The Hospital is a powerful and influential Religious Military Order in PanOceania that features crusader knights. The game box comes with a Knight Hospitaller with HMG, a Knight Hospitaller with Boarding Shotgun, a Knight Hospitaller Doctor, a Knight Hospitaller with DA CCW, a Crusader Brethren with MULTI Rifle, an Order Sergeant Hacker, an Order Sergeant with COMBI Rifle and his Auxbot, an Order Sergeant with Heavy Rocket Launcher, a Black Friar with MULTI Rifle, and Joan of Arc with AP CCW.
It will retail for $100.99.
Corvus Belli also released Beyond Operation Blackwind, for Infinity: CodeOne miniatures game (see "'Beyond Operation Blackwind'").
Click on Gallery below for full-size images!