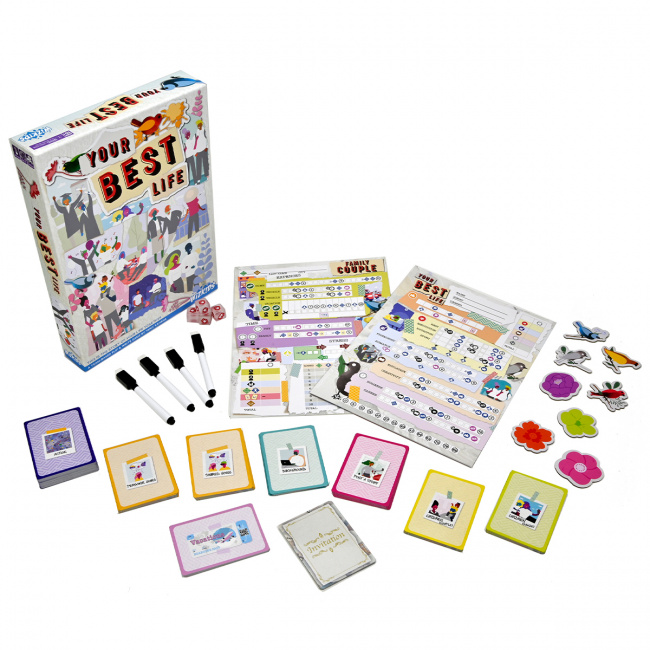 WizKids will release
Your Best Life
, a new flip and write game, into retail in March 2023.
In Your Best Life, players will be tasked with managing their Happiness and Joy as they tackle various life choices. Players select cards on each turn with the actions on them that help build-up their character and family unit, then mark their actions on their individual and/or family sheets. Each turn, new life choices are flipped as players make their way down their life path.
During the game, players can explore a number of self-improvements relating to Education, Creativity, Business, Friendship, Nutrition, and even Romance. They will also be able to go on vacations, experience the dynamic of having children, and invite people to important life events. This game is for one to right players, ages 10 and up, and plays in 45 minutes. It will retail for $29.99.
WizKids also recently revealed three expansions for Dungeons & Dragons Onslaught skirmish board game (see "Three Expansions for 'Dungeons & Dragons Onslaught'").
Click on Gallery below for full-size images!