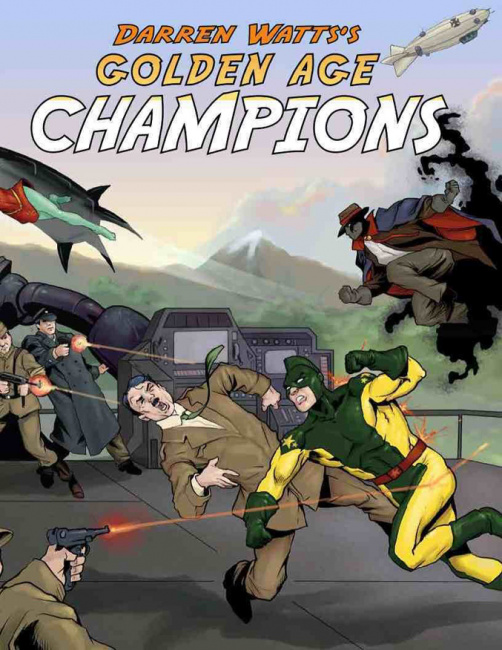 Darren Watts, noted RPG author, designer, and editor, passed away on December 31, 2022 at the age of 53, according to a post from Hero Games.
Watts had been in the games industry for decades as an RPG author, editor, developer, and publisher. In 2001, he and Stephen Long purchased the assets of Hero Games, which included the rights to Champions and the Hero System game line, from Cybergames, Inc. through their company DOJ Inc. (see "New Owners Revive Hero Games"). Watts then became the President of Hero Games. From there, Watts produced several Champions books including Champions Universe, Champions Worldwide, and Champions Universe II. He also co-designed Galactic Champions, Millennium City, and Lucha Libre Hero.
Watts left Hero Games in 2011 (see "Down to One at Hero"). He continued to write and work fror other RPG companies, including Chaosium, and produced Darren Watts's Golden Age Champions, which was published through High Rock Press, in 2017 (see "'Darren Watts' Golden Age Champions' RPG"). He also designed We Rate Dogs: The Card Game, published by Chronicle Books. Later, he worked as a consultant for Double Exposure conventions (Metatopia, Dreamation, DexCon, and Maelstrom).
Many of his colleagues have spoken publicly and privately of Watts' kind heart, community spirit, and help to other RPG designers. He will be missed.