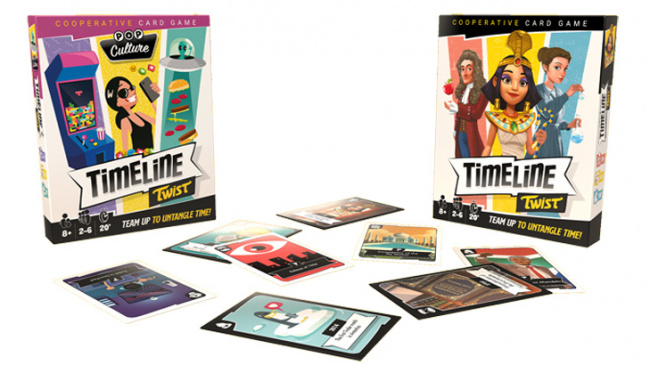 Zygomatic and Asmodee will release
Timeline Twist
, a new cooperative card game, into retail in Spring 2023.
Timeline Twist is a new addition to the Timeline series of card games, where players would attempt to accurately place different historical events, inventions, and discoveries in chronological order. The new game features 100 unique cards, each with a different historical event. The players then would score points by correctly placing the cards to the timeline before their opponents. This version features larger cards and also comes in a Pop Culture edition.
This game is for two to six players, ages 8 and up, and plays in 20 minutes. It will retail for $16.99.
Asmodee also revealed Setup , a tile-based rummy game by Bezzerwizzer Studio, for release into retail (see "'Setup'").