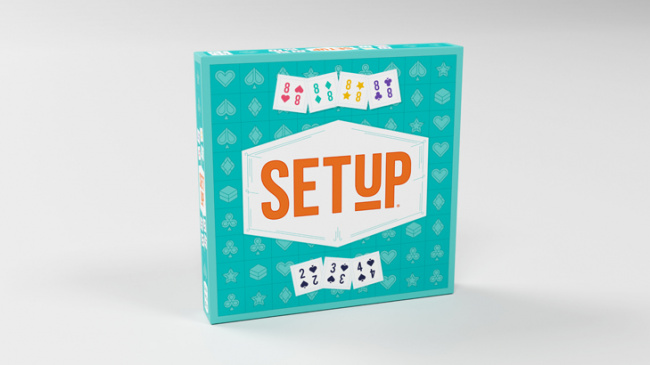 Asmodee revealed
Setup
, a tile-based rummy game by Bezzerwizzer Studio, for release into retail on April 1, 2023.
In Setup, players combine suits and numbers on tiles to earn points. This is a tile placement game where players build the combinations of tiles in any direction. They can even stack tiles to disrupt an opponents' game plan. It is a fast game with multiple game modes that is sure to be a hit with rummy enthusiasts.
This game is for two to four players, ages 8 and up, and plays in 25 minutes. It will retail for $29.99.
Asmodee and Repos Productions also announced 7 Wonders Edifice, a new expansion (see "'7 Wonders' Expansion").