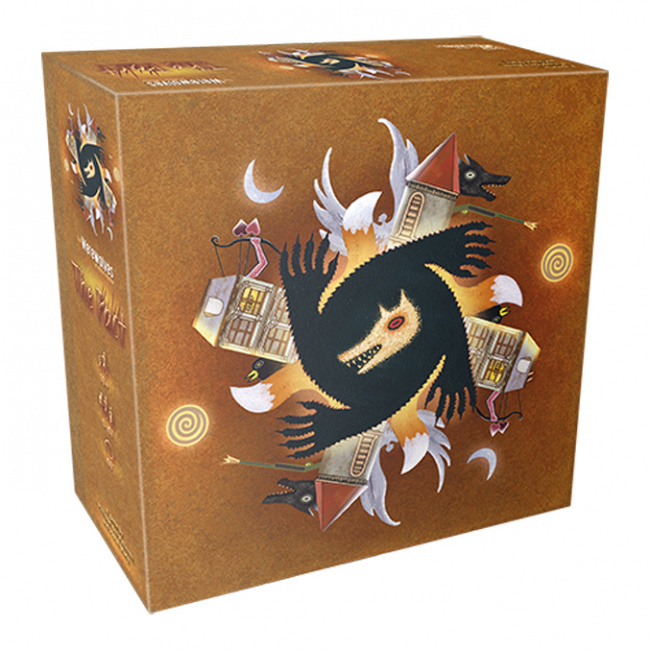 Asmodee will release
The
Werewolves of Miller's Hollow: The Pact
, an updated deluxe edition of the classic party game, into retail on February 10, 2023.
This box collects The Werewolves of Miller's Hollow base game and its three expansions into a single deluxe master set. A version of this box set was released back in 2015 as Werewolves: Le Pacte (see "2015 Round-Up"). The updated version of this boxed set includes 47 Character cards (34 different characters), 29 Role tokens, 36 Event cards, 14 Buildings, 2 bags to store cards, and a rulebook.
This game is for nine to 47 players, ages 10 and up, and plays in 40 minutes. It will retail for $44.99.