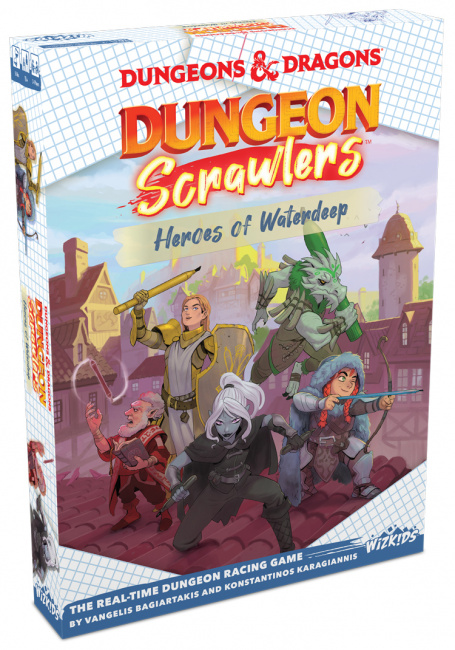 WizKids is offering its second
Dungeons & Dragons: Dungeon Scrawlers
board game,
Heroes of Waterdeep
in April.
In this second installation in the Dungeon Scrawlers series, the players become heroes in the storied city of Waterdeep, racing their way through a variety of mazes in search of fame and fortune. As in the original Dungeon Scrawlers game (see "Race Through the Mazes of Undermountain in a New 'Dungeons & Dragons' Game"), they use dry erase markers to create a single unbroken line through the reusable mazes, filling in monsters to fight them and circling treasures to claim them while racing against the clock. They can even choose between five character cards to gain access to special abilities.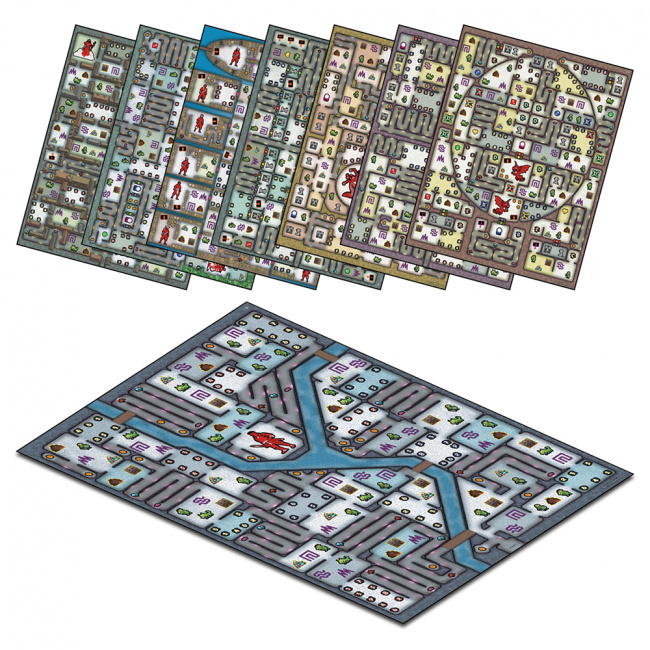 This version of the game introduces mini dungeon cards that add a random element to the mazes the players will explore, allowing them to delve into the lower levels of the city and return to the surface at the other side of the mini-maze. An optional playing mode creates an entirely random dungeon using only these cards, leading to a final boss challenge. Also included is a final dungeon stretched across two sheets with two dragon bosses.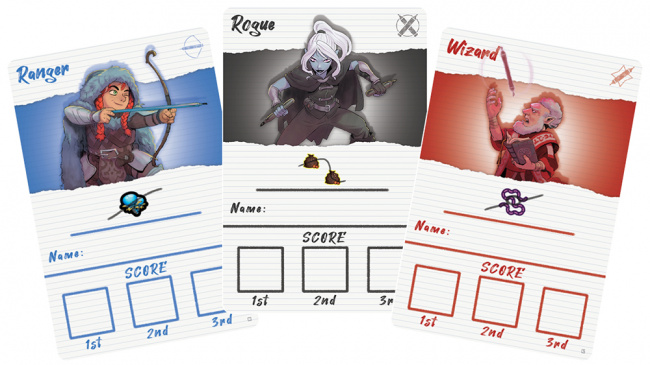 Dungeons & Dragons: Dungeon Scrawlers – Heroes of Waterdeep
was created by Vangelis Bagiartakis (
Among the Stars, Kitchen Rush
) and Konstantinos Karagiannis (
Speedy Pickers
), the duo behind the original
Dungeon Scrawlers –
Heroes of Undermountain
. The game comes with 16 double-sided dungeon sheets, 5 character cards, 16 mini-dungeon cards, 4 boss cards, 40 tokens, and 4 markers. Intended for 2 to 4 players, ages 10 and up, games take about 15 minutes to play. MSRP is $29.99.
Click Gallery below to see components from the game.
In March, WizKids will launch Your Best Life (see "Play Through a Life Story with 'Your Best Life'").