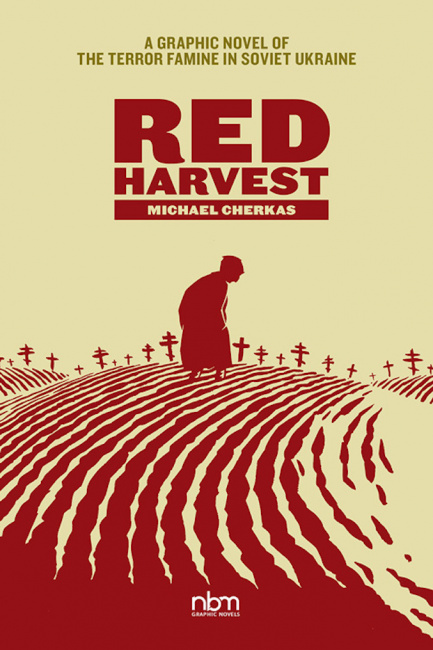 NBM's fall catalog will include an unusual graphic novel about a little-known episode in Ukrainian history, the terror famine of 1932-33.
Red Harvest: A Graphic Novel of the Terror Famine in Soviet Ukraine,
by Michael Cherkas, is a fictional story based on the real experiences of Mykola Kovalenko during the man-made famine, an event known to history as the Holodomor, in which over 4 million Ukrainians died. Kovalenko, who immigrated to Canada, was the only member of his family to survive. Cherkas is the co-creator of the indie classic
The Silent Invasion,
which is also published by NBM (see "
Upcoming NBM Releases
").
Red Harvest
will be published in November 2023 as a 144-page, 6" x 9", black and white hardcover with an MSRP of $19.99.
Other Fall 2023 releases will include a graphic biography of Prince, a new volume of Lewis Trondheim, Joann Sfar, and Boulet's D&D spoof, and the action-packed finale of Zombillenium.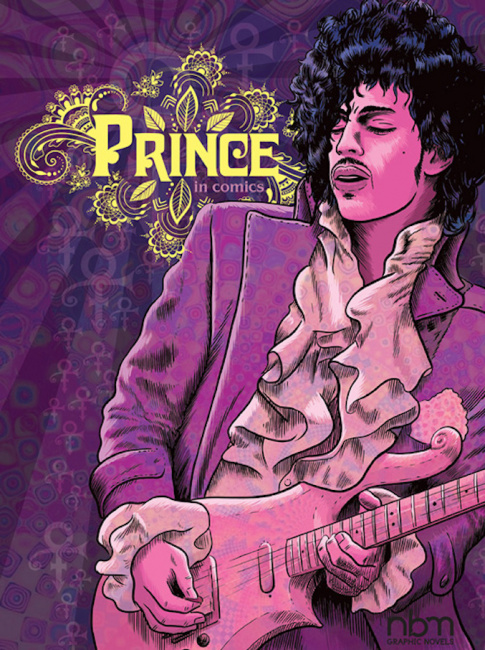 Prince in Comics,
by Tony Lourenco and Nicolas Finet, is a mix of comics and articles retelling the life of the multifaceted performer, composer, and author, charting his rise from his turbulent Minneapolis childhood through his years of striving and success. The 168-page, full color graphic novel will be published in September 2023 as a 7.5" x 10" hardcover with an MSRP of $27.99.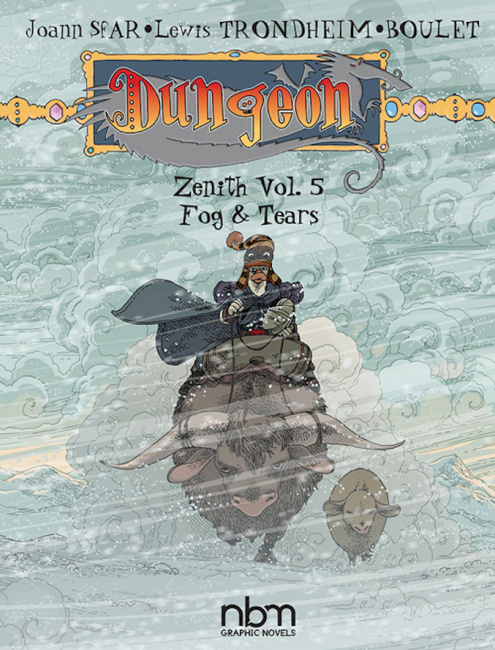 Dungeon Zenith, Vol. 5: Fog & Tears,
by Lewis Trondheim, Joann Sfar, and Boulet, is the latest volume in the long-running, multi-storyline spoof of sword-and-sorcery comics (see "
NBM Returns to Sfar and Trondheim's 'Dungeon'
"). The 96-page, full color, 8.5" x 11" paperback will be released in October 2023 with an MSRP of $17.99.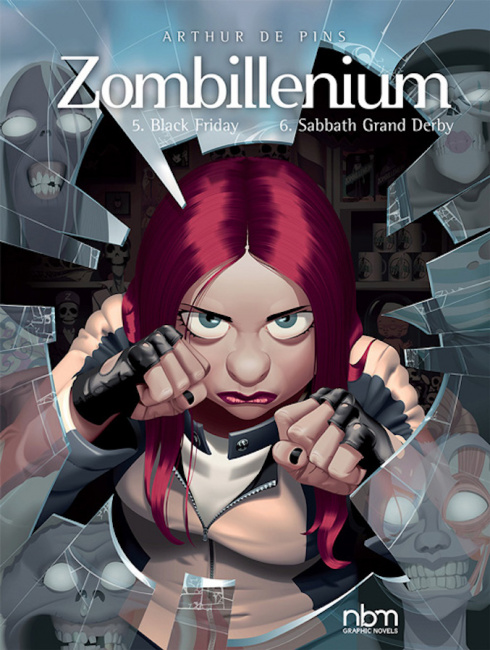 Zombillenium 5-6: Black Friday/Sabbath Grand Derby,
by Arthur de Pins, wraps up this dark comedy about a horror-themed amusement park with a settling of accounts followed by the Sabbath Grand Derby, in which five witches compete in a creatively violent sporting event.
Zombillenium
5-6 will be released in December 2023 as a 96-page, 9" x 12", full color hardcover with an MSRP of $24.99, and NBM is also re-releasing
Zombillenium
3-4 as a two-volume set, also with an MSRP of $24.99.
Click Gallery below for covers!