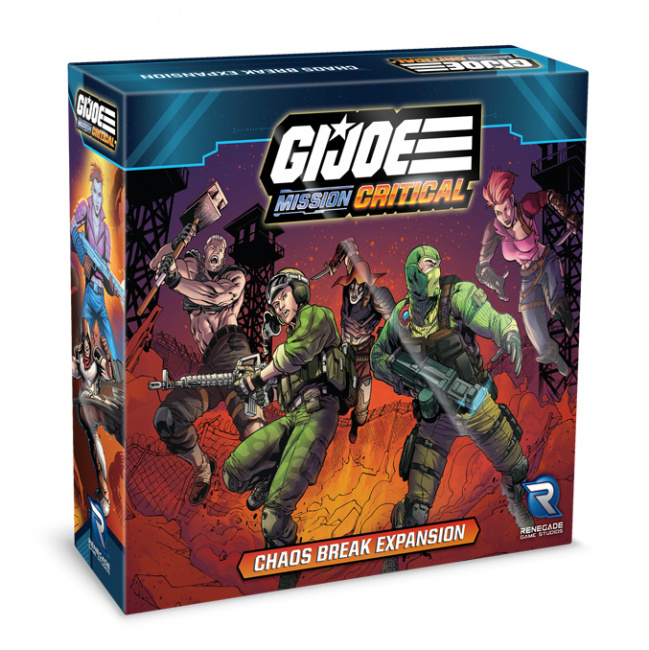 Renegade Game Studios revealed two new
G.I. Joe
expansions, one for the board game and one for the deck-building game, which are now on preorder.
G.I. Joe: Mission Critical - Chaos Break Expansion features the Dreadlocks and Cobra boss Zartain. It also adds two new Joe heroes and two new lieutenants to the mix. The two heroes added are Beach Head and Ripcord, and the two lieutenants are Zarana and Road Pig. The expansion comes with 20 Hero Combat cards, 16 Lieutenant Combat cards, 2 Lieutenant Deployment cards, 8 Boss Combat cards, a Boss Deployment card, 2 Hero cards (tarot-sized), 2 Vehicles cards (tarot-sized), 2 Hero miniatures (Beach Head & Ripcord), 2 Lieutenant miniatures (Zarana & Roadpig), and a Boss miniature (Zartan). It will retail for $45.00.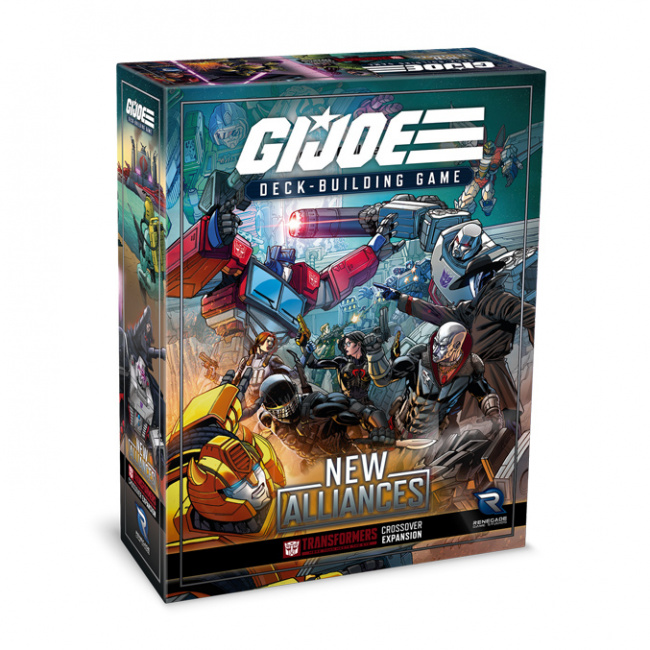 G.I. Joe: Deck-Building Game - New Alliances
is a Transformers crossover expansion where the Joes team up with the Autobots to take down Cobra and the Decepticons. Players can take advantage of the Autobots' different modes to complete missions and add some robot power to their teams. The game box comes with 39 Joe card, 31 Cobra cards, 18 tarot-size Mission cards, 2 sheets of tokens, and 8 Energon Dice. It will retail for $35.00.
Renegade also announced new games at Renegade Con (see "Renegade Con Announcements Incoming!").
Click on Gallery below for full-size images!