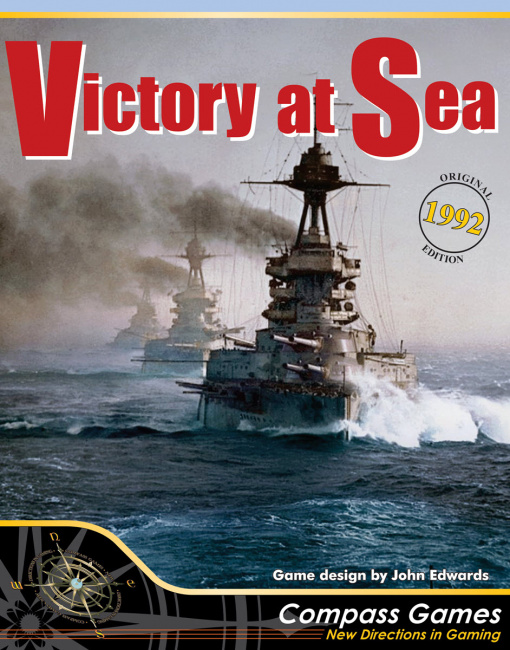 Compass Games will be releasing a remake of
Victory at Sea
in May, followed by the second title in its
Napoleon's Eagles
series in June.
Victory at Sea: Original 1992 Edition gives a facelift to the classic wargame published by Jedko and designed by John Edwards (The Russian Campaign, Fortress Europa). The game recreates the Battle of the Atlantic at strategic scale, pitting the powerful navies of Britain and the United States against the elusive forces of Germany and Italy in a game of cat-and-mouse. The game system functions well as an introductory-level wargame while providing enough strategic depth to interest more experienced players.
The game features a 22-inch by 34-inch mounted map and 117 illustrated counters representing capital ships from every major combatant in the battle, u-boats, and convoy vessels. Intended for one or two players, ages 14 and up, games can take up to three hours to play. MSRP is $52.00.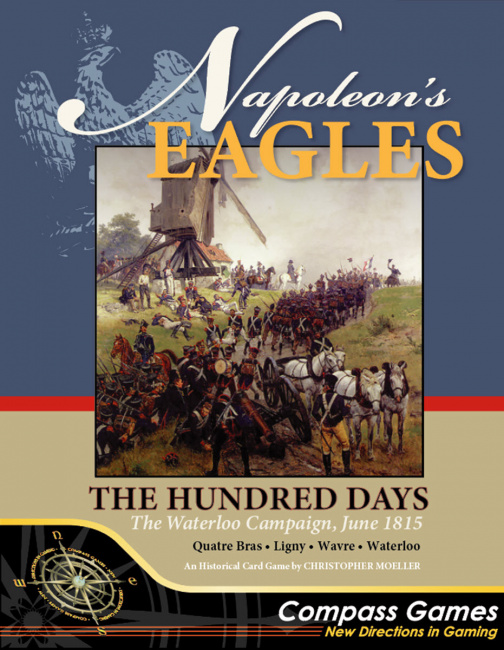 Napoleon's Eagles: The Hundred Days
continues Christopher Moeller's study of the battles of Napoleon, focusing on the later battles that followed the Emperor's return from exile, including Quatre Bras, Ligny, Waterloo, and Wavre. In this card game, players command French or Anglo-Allied forces in fast-paced battles, resolving cavalry charges, artillery bombardment, and army morale in an effort to break their opponent's resolve.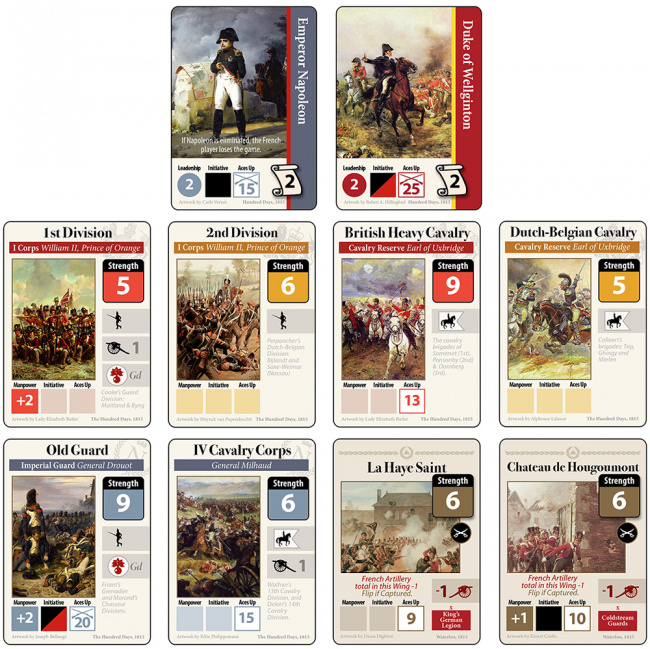 The game features four scenarios that take from 30 to 90 minutes to play, as well as three campaign game options, including a full four-hour campaign that covers the entire Belgian campaign. It is intended for two players, but is suitable for solo play as well. Comes with over 200 full-color cards with artwork from the time period. MSRP is $55.00.