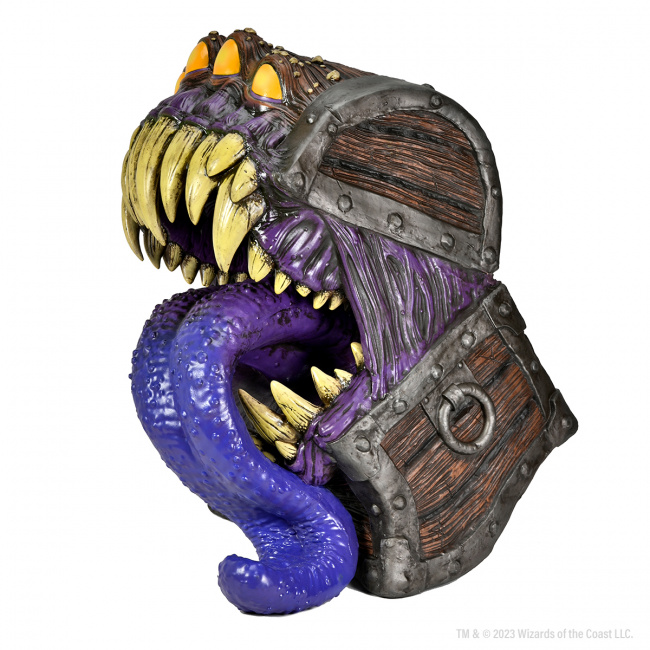 WizKids will release
D&D Replicas of the Realms: Mimic Chest Life-Sized Figure
, a new premium foam figure, into retail in June 2023.
Almost every experienced D&D player knows to beware of mimics, monsters that take on the form of inanimate objects like chests, strongboxes, and other tempting boxes that might contain treasure. Now, retailers can protect their store treasures with a new life-sized Mimic chest. It stands 20" tall and is made of soft foam. The figure is painted with amazing details to highlight the creature's eyes, tongue, and teeth. This piece is an excellent addition to any store's decor.
WizKids will also release D&D Icons of the Realms: Adult Lunar Dragon, a new pre-painted premium figure (see "'Adult Lunar Dragon'").
Click on Gallery below for full-size images!