An ICv2 release.
ICv2, which covers the business of geek culture, will present a year-long series of articles, video interviews, panels, and other features exploring and celebrating the history, development, and future of the comics Direct Market, which will mark its 50th anniversary in Fall 2023.
It all began at the San Diego Comic-Con in Summer 1973, when Phil Seuling and Jonni Levas met with DC Comics' Sol Harrison, reached an agreement, and began shipping DC comics to comic stores that fall, with Marvels following soon after. Comic stores and the communities they nurtured grew rapidly over the following decades, leading directly to today's world in which comics are the dominant force in film, TV, video games, and every other aspect of pop culture. The Direct Market also exploded the medium and art form, making possible new kinds of stories appealing to a much broader audience.
"This 50-year milestone deserves a celebration," ICv2 CEO Milton Griepp. "We plan not only to continue and build on the work of documenting this important event and the years that followed, but also to look at where the Direct Market is today and where it's headed. We're hoping that everyone in the business of making and selling comics will join us in this industry-wide celebration and appreciation."
Diamond Comic Distributors has signed on as Co-Sponsor of this event. Steve Geppi, Chairman and CEO of Geppi Family Enterprises and Diamond Comic Distributors said, "For the generations of comic book fans who came before the advent of the Direct Market, today's comic shops represent a dream they could barely imagine, let alone fully articulate. With comic books, graphic novels, action figures, statues, and an incredibly wide variety of other offerings, the Direct Market retailers have carried the lifeblood of fandom. For Diamond, and for me personally, our role in this has been a source of great pride, and we are very pleased to participate as a sponsor for this year-long celebration."
IDW Publishing is a Sponsor of the event. "The Direct Market's the lifeblood of the comics industry, and that's never been more clear than over the past few years," IDW Publisher Nachie Marsham said. "The global comics community exists because of the retailers and shops creating the space for it all. "We are extremely proud to support ICv2's year-long celebration of the Direct Market, and we're looking forward to all of their fantastic insights into the industry!"
Dark Horse Comics is a Supporting Sponsor of the event. "I want to thank Diamond Comic Distributors, IDW Publishing, and Dark Horse, the companies that have stepped up to support this exploration and celebration of the comics Direct Market," ICv2's Griepp said of the sponsors. "These are forward-thinking companies who know that a look back can help us on the road ahead."
ICv2 is requesting help for this project. "We're looking for connections to retailers and others who played important roles in the history of the Direct Market," Griepp said. "We also have a couple of sponsorship slots remaining, for companies that want to get involved. Please contact me if you can help."
For more on ICv2's Direct Market 50th Anniversary event, with links to articles,
click here
.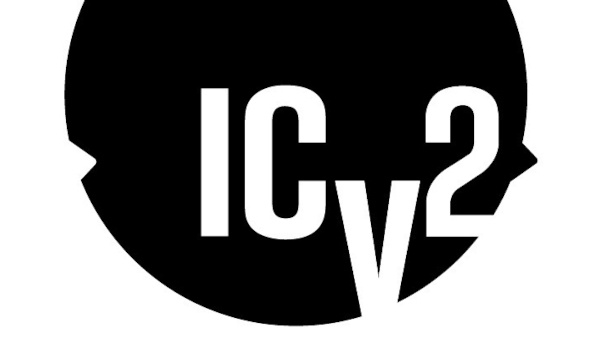 About ICv2:
ICv2 is the #1 industry source on the business of geek culture, including comics and graphic novels, manga, hobby games, and merch, on its Website, www.ICv2.com, and in its magazine,
Internal Correspondence
. For the people on the front lines of the geek culture business, staying ahead of the trends isn't something that can be left to chance - it's a basic necessity for being successful. Created from
Internal Correspondence
, published by Capital City Distribution from 1982 through 1996, ICv2 has been tracking the news and numbers of the comics business since 2001.

About Diamond Comic Distributors:
Celebrating 40 years of service, Diamond Comic Distributors is a leader in the worldwide distribution of comics, games, toys, collectibles and preservation supplies. With an unparalleled distribution network, Diamond's mission is to support and serve our customers and partners with all their pop culture needs. Diamond is part of Geppi Family Enterprises, the largest producers and distributors of English-language comics, toys, collectibles, games, and preservation supplies worldwide.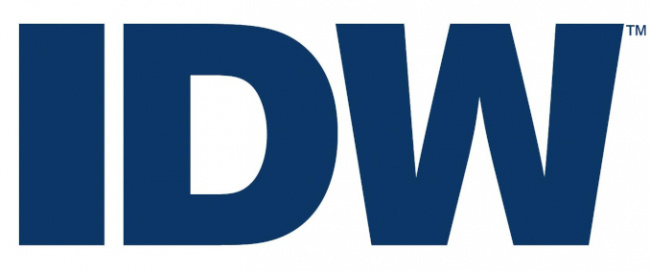 About IDW Publishing:
IDW Publishing is a leading media company providing uniquely compelling stories and characters in various genres for global audiences across all entertainment platforms. The award-winning IDW Publishing and IDW Entertainment divisions holistically evaluate and acquire IP for franchise development across comics and graphic novels, television, theatrical, merchandise, and other entertainment platforms, in addition to bringing world-renowned storytelling to life with our creative partners.

About Dark Horse Comics:
Founded in 1986 by Mike Richardson, Dark Horse Comics is an excellent example of how integrity and innovation can help broaden a unique storytelling medium and transform a company with humble beginnings into an industry giant. Dark Horse has a long tradition of establishing exciting new creative talent throughout all of its divisions, and has also set the industry standard for quality licensed comics, graphic novels, collectibles, and art books.
For more info on this Event, or to provide information or support, contact:
Milton Griepp
MGriepp@ICv2.com
.