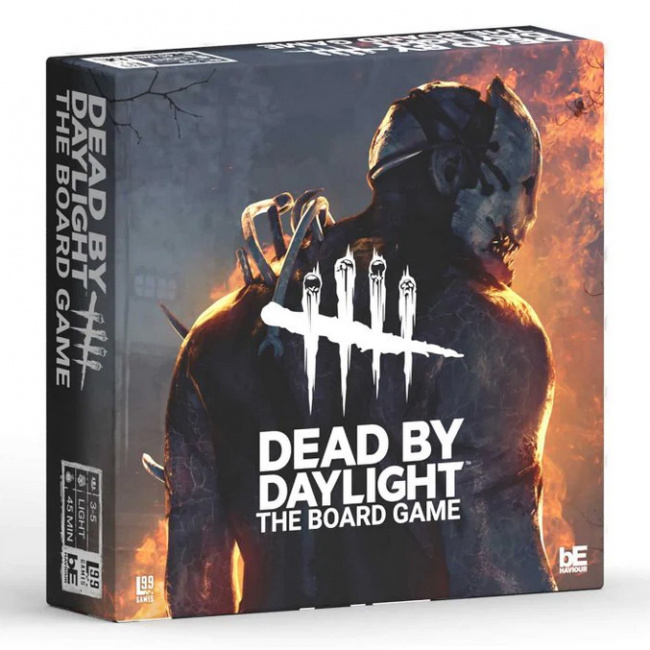 Asmodee will bring
Dead by Daylight: The Board Game
, a new survival game by Level 99 Games, into U.S. retail on April 7, 2023.
This game is based on the online Dead by Daylight game by Behaviour Interactive (see "'Dead by Daylight'"). In the game, players must help a team of Survivors work together to find and repair a generator that opens exit gates. They are trying escape before the Killer hunts them down and sacrifices them on the gruesome hooks hidden throughout the trial grounds. It is a true asymmetric game that features a tension-filled showdown of strategy and wits.
This game comes with 13 detailed, unpainted miniatures with the original Killer and Survivor cast of Dead by Daylight. It also comes with two large maps that have locations from the video game to explore and survive. This game is for three to five players, ages 17 and up, and plays in 60 minutes. It will retail for $49.95.