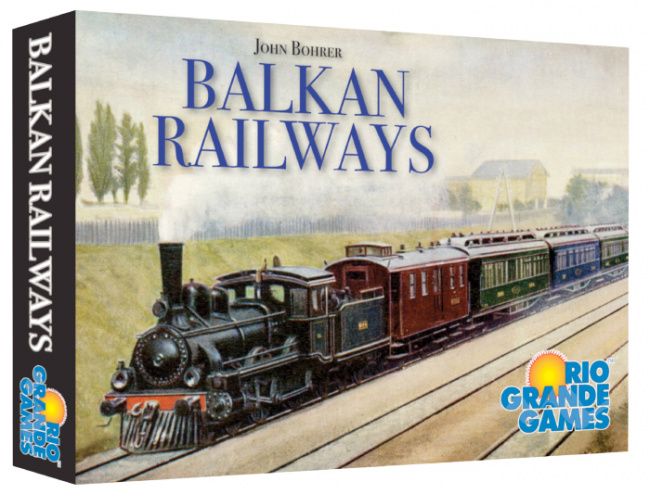 Rio Grande Games has announced plans to release a pair of John Bohrer's (
Chicago Express
,
Ride the Rails
) railway games soon:
Balkan Railways
and
Wabash Cannonball
.
Originally released by Winsome Games in 2021, Balkan Railroads challenges players to build and operate railroads in the often-contentious regions of Croatia, Serbia, Bosnia, Kosovo, and Bulgaria under the auspices of the Austrian-Hungarian and Ottoman Empires and through rough mountainous terrain. Acting as wealthy investors, they must speculate on and operate railroads, take out and service loans, and take advantage of economic opportunities in this game with no luck-based elements.
Balkan Railroads is intended for 3 to 5 players, and takes 45 to 90 minutes to play.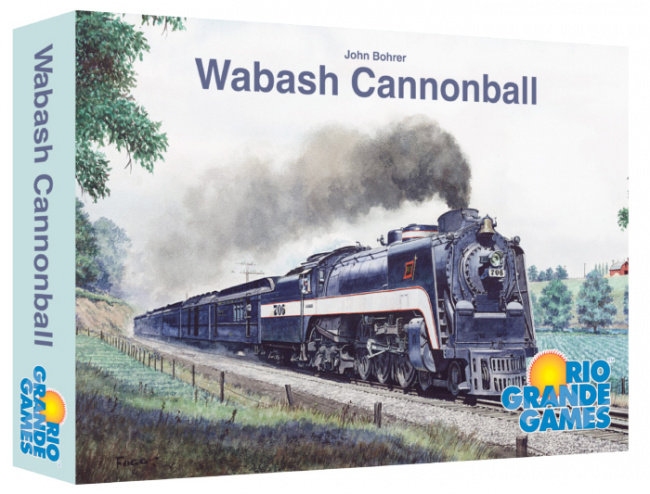 Updating the 2007 Winsome Games title,
Wabash Cannonball
is set in the railway boom era of 1830s America, featuring some of the country's most famous railroads: Pennsylvania, Baltimore & Ohio, Chesapeake & Ohio, and New York Central. Players invest their funds in railroad stocks to gain control of the company's operations. Company controllers then guide their development on the map.
For 3 to 6 players. Playing time is 30 to 60 minutes.
Both games feature artwork by Todd Sanders (Gulf, Mobile & Ohio, Trans-Siberian Railroad).
Late last year, Rio Grande released an updated version of Bohrer's Texas & Pacific (see "Rio Grande Loads up 'Texas & Pacific'").
The company is also poised to release Druids of the Elements (see "Rio Grade Games Reveals 'Druids of the Elements'") and 1930: The Golden Age of Airlines (see "Rio Grande Games Unveils '1930: The Golden Age of Airlines'").