Cats are manga's favorite animal. Mostly they show up in slice-of-life stories such as the kid-friendly Chi's Sweet Home (Vertical), the gently funny Cat + Gamer (Dark Horse Comics), and the heartwarming A Man and His Cat (Square Enix). But not always: Nekogahara (Kodansha Comics) features a cat ronin in samurai-era Japan, The Walking Cat (Seven Seas Entertainment) tells the story of a zombie apocalypse from the point of view of a cat, and Nyankees (Yen Press) is a street-fighting saga of cats who transform back and forth between human form. And let's not forget Marvel Meow (VIZ Media), the manga about Captain Marvel's pet.

While a range of different publishers offer cat manga, Seven Seas has the most; they just launched two more, The Evil Secret Society of Cats and Yokai Cats, both by Pandania and rated 10+, in October, and the teen-rated My Sister the Cat in January. Here's a look at five more that are coming up in the next year.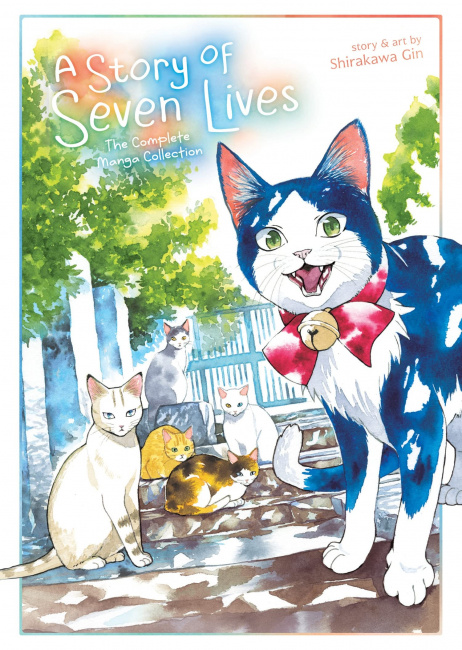 A Story of Seven Lives,
by Gin Shirakawa: Nanao, a former house cat, winds up on the street after tragedy strikes his family. He finds new friends on the streets of Tokyo, and together they scavenge for food and struggle for survival. When a woman starts feeding the strays, Nanao starts to bond with her, but his new friend has a complicated past—and Nanao is part of it. This teen-rated manga, which was one of our Pick Hits (see "
Manga Pick Hits: February 2023
"), was published as three volumes in Japan, but Seven Seas Entertainment will publish it as a single-volume omnibus. (April 2023, $24.99)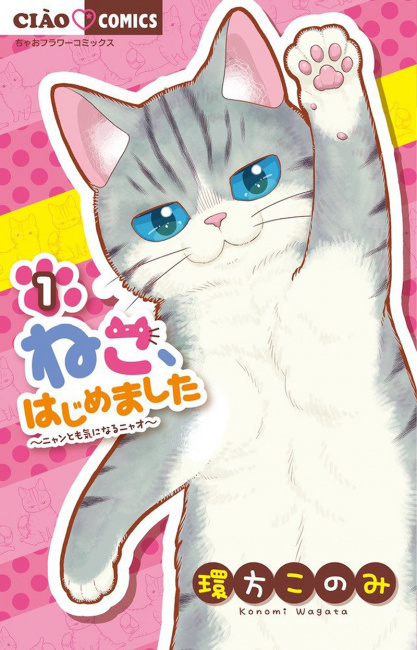 My New Life as a Cat,
by Konomi Wagata: A high school student turns into a cat after a traffic accident. A cute girl finds him hungry and alone and takes him in, which leads to an interesting dilemma: Will he get a crush on her? And if so, will he turn back into a real boy? This manga is kid-friendly, with a 10+ rating. (April 2023, $13.99)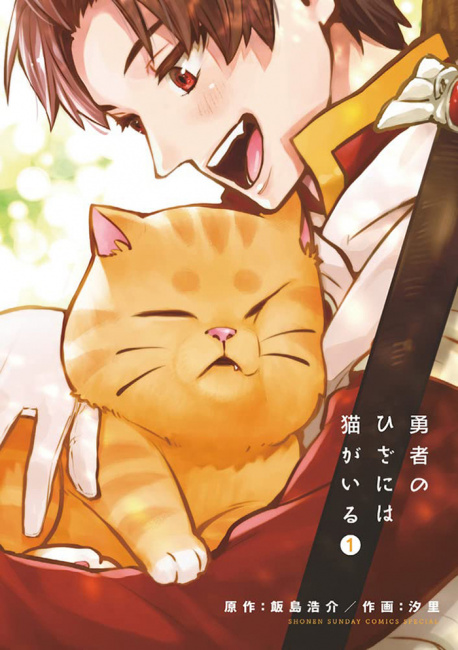 Cat on the Hero's Lap,
by Kosuke Iijima and Shiori: Swords and sorcery meet whiskers and toe beans in this story of heroism interrupted by skritchies. Ledo's battle against the Demon Lord is repeatedly interrupted after an affectionate cat takes a liking to him and keeps jumping on his lap, even in the middle of the action. And what kind of monster would push a cat off his lap? The series is ongoing, with three volumes out so far in Japan. (November 2023, $14.99)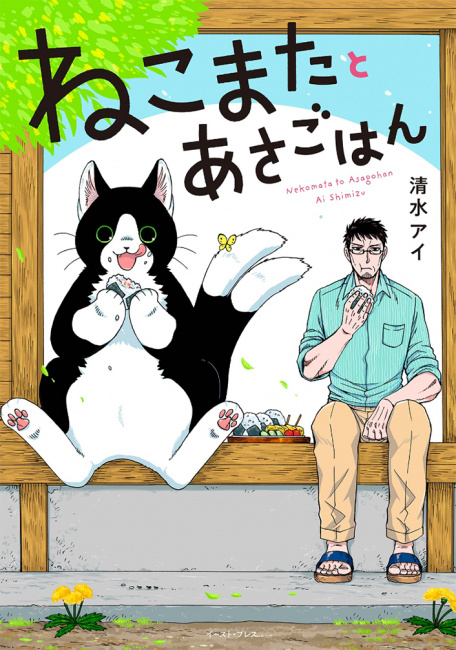 Breakfast with My Two-Tailed Cat,
by Ai Shimizu: After his wife dies, a lonely widower moves to the country planning to live a quiet life. It gets less quiet after his wife's pet cat turns into a nekomata, a two-tailed, human-sized, talking cat yokai. Together they bake bread, make jam, and cook their meals together in this placid slice-of-life manga. The series is ongoing, with one volume out so far in Japan. (December 2023, $13.99)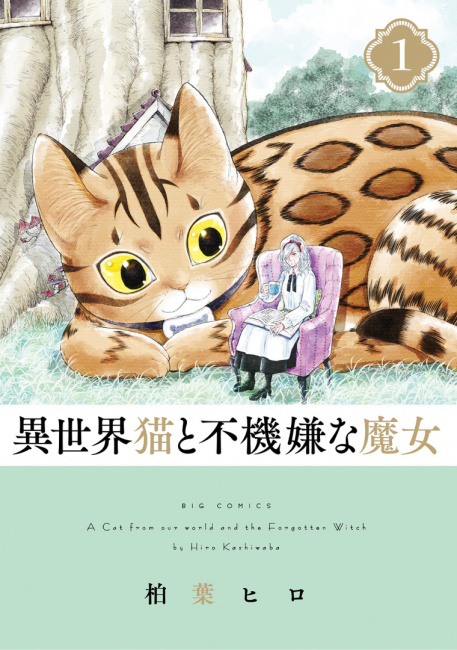 A Cat from Our World and the Forgotten Witch,
by Hiro Kashiwaba: Just announced this week, this manga is a fantasy take on the cat-lady trope: The lady is a powerful witch who once saved the world but now lives alone in the woods, her heroic deeds forgotten. Seeking companionship, she summons a stray cat from a city on Earth to be her companion. Her new pet is enormous and disoriented, but with good food and plenty of attention, he adjusts to his new home. There are three volumes out in Japan and the series is ongoing. (January 2024, $13.99)
For more Manga Week coverage, click here.