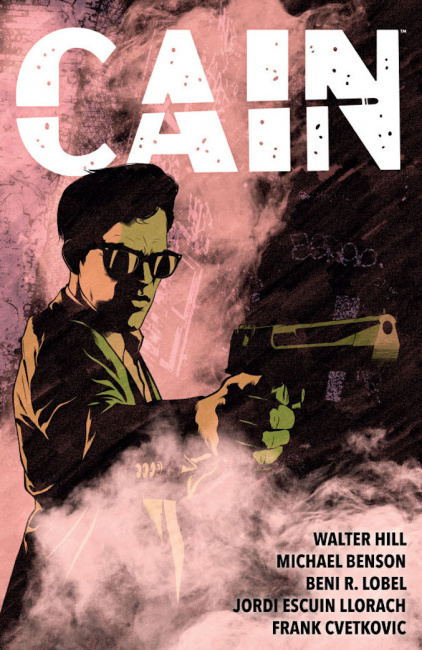 Filmmaker Walter Hill and comics and television writer Mike Benson are teaming up to write
Cain,
an original graphic novel about a blind hitman who manages to live a life of pleasure in between taking out the bad guys. Beni R. Lobel is the interior artist for the book, with Jordi Escuin Llorach handling the colors and Frank Cvetkovic doing the lettering. The 88-page trade paperback, published by Dark Horse, will be released in bookstores on November 28, 2023, and in comic shops on November 29, 2023, with an MSRP of $19.99.
Hill is a screenwriter, producer, and director whose work includes 48 Hrs, Brewster's Millions, The Warriors, and several of the Aliens movies, as well as the TV show Deadwood. His comics work includes The Assignment (see "Review: 'The Assignment' TP") and Triggerman (see "Preview: 'Triggerman' #1"), both published by Titan Comics under their Hard Case Crime imprint. Benson was a writer and co-executive producer for The Bernie Mac Show and Entourage; his comics writing credits include Moon Knight, Luke Cage Noir, and the Shang-Chi miniseries Deadly Hands of Kung-Fu (see "'Deadly Hands of Kung-Fu'").