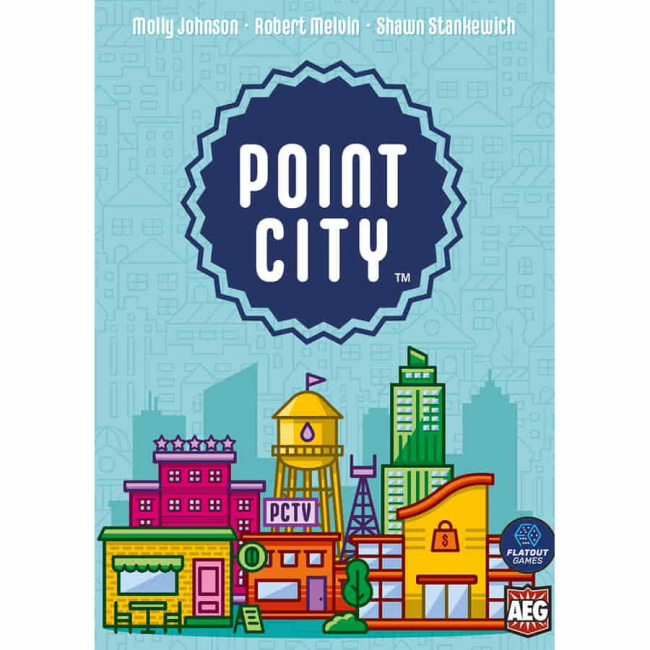 Alderac Entertainment Group will release
Point City
, a new card game by Flatout Games, into retail on September 22, 2023.
This game is Flatout Games' follow-up to Point Salad, a drafting game released in 2019 (see "Big Game Night Titles"). Point City is also a card drafting game that features over 150 unique building cards. In this game, players will be tasked with drafting these cards and using them to build the best combinations in the city. The game also adds elements of resource management and engine-building to the mix.
The game box comes with 60 cards, 4 starting cards, 22 Civic tokens, 2 Market tokens, a reference cards, and a rulebook. Point City is for one to four players and plays in 15 to 30 minutes. It will retail for $24.99.