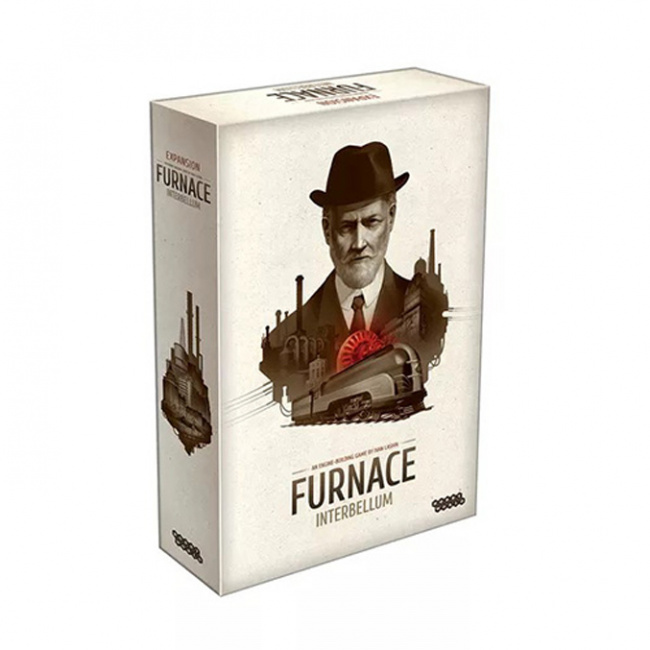 Arcane Wonder will release
Furnace: Interbellum
, a new board game expansion, into retail on April 5, 2023.
The Furnace, the engine-building game by Hobby World, was originally released in 2021 (see "'Furnace' to U.S. Retail"). The is the game's first expansion, which moves the timeline ahead to the 1920's and 1930's pre-WWII period known as the Interbellum. Players once again take on the roles of capitalists building up their corporations, trying to make as much money as they can by purchasing companies, extracting resources, and processing them in the best combinations. The expansion adds new Company cards, Capitalists, Manager tokens, and more to the mix.
The expansion supports one to five players, ages 12 and up, and plays in 30 to 60 minutes. It will retail for $32.99.