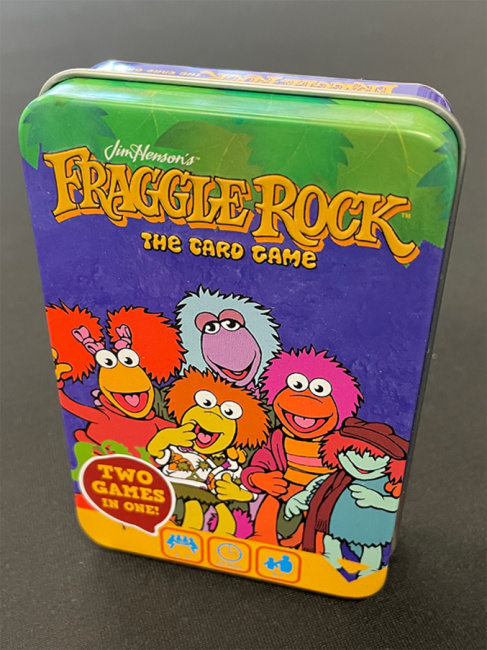 River Horse will release
Jim Henson's Fraggle Rock: Card Game
into retail on July 15, 2023.
The zany Fraggles are featured in two fast-paced card games in one tin. The first game players can engage in is called "snap." In this game, players race each other to be the first to shout out "snap!" when they see a match between two revealed cards.
The second game is called "Where's that Fraggle?" It is a memory game where players need to match the location of a Fraggle with a corresponding card. Both of these games feature colorful artwork and easy-to-learn rules. Each tin comes with 54 Fraggle cards and rules for both games. This game is for two to six players, ages 6 and up, and plays in 20 minutes. It will retail for $20.
River Horse has also recently announced Jim Henson's The Dark Crystal Card Game (see " 'Dark Crystal' in the Cards").
Click on Gallery below for full-size images!