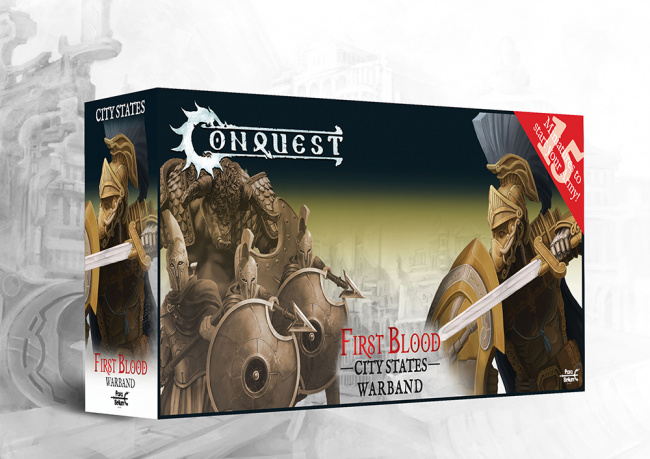 Para Bellum Wargames Ltd. announced new
Conquest: First Blood
Warbands
, which will release on April 28, 2023, as well as an Adepticon 2023 exclusive figure set.
The First Blood Warbands come with enough miniatures for a single player to field an army for a Skirmish game. These starter miniature sets are available for each of the seven of factions, including the recently released City States (see "'Conquest' City States Faction"). Each boxed set includes 3 squads of four miniatures, a Brute or Cavalry miniature, a Character miniatures, an Officer miniature, a printed First Blood rulebook, assembly guides, path of Conquest journey brochures, and more. They will retail for $69.99 each.
Also, at Adepticon on March 22, 2023, Para Bellum will be offering attendees an exclusive Conquest: First Blood scenario pack, The Angry Chicken. This scenario pack started as a meme from the community based on the Apex Predator. It will be available as a two-figure set for $25.
Click on Gallery below for full-size images!