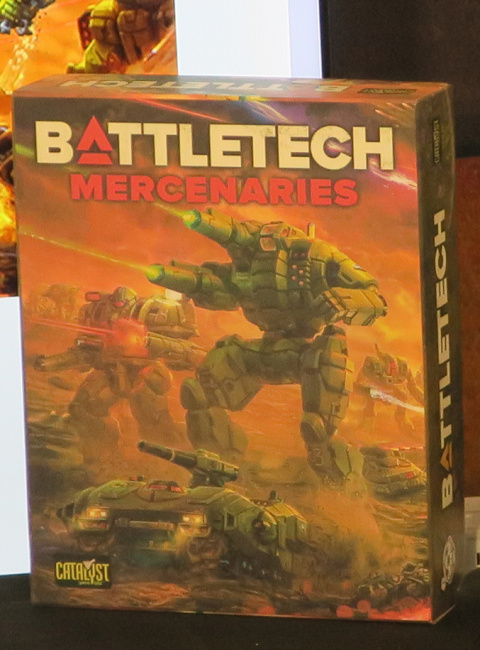 Catalyst Game Labs launched the
BattleTech: Mercenaries
Kickstarter on March 23, 2023.
The
BattleTech: Mercenaries
Kickstarter campaign was announced back in January 2023 (see "
'BattleTech' 'Mercenaries' Kickstarter
"), and launched via a special livestream at Adepticon 2023. The livestream featured Catalyst Game Labs owner Loren L. Coleman and special guests battling it out with new 'Mechs. The contents of the
BattleTech: Mercenaries
box was revealed when the Kickstarter went live. The box will include 12 assembled BattleMechs and vehicles, 2 full-color paper maps, 3 punchboards of counters, a 32-page rulebook, a 24-page Record Sheet Booklet, a 16-page Mercenary Primer, a 36-page fiction novella, 8 double-sided pilot cards, 12 double-sided pilot cards, 12 double-sided Alpha Strike cards, 99 Battlefield Support cards, a reference sheet, a double-sided laminated poster, and 2 six-sided dice.
About four hours after the launch of the Kickstarter, the project topped $2 million. As the publication of this article, the campaign sits at $2,361,213 with 8,578 backers (about $275 per backer) and is rapidly rising. The campaign also features a bunch of add-ons as well as
Forcepacks
for backers to purchase.
Click on Gallery below for full-size images!