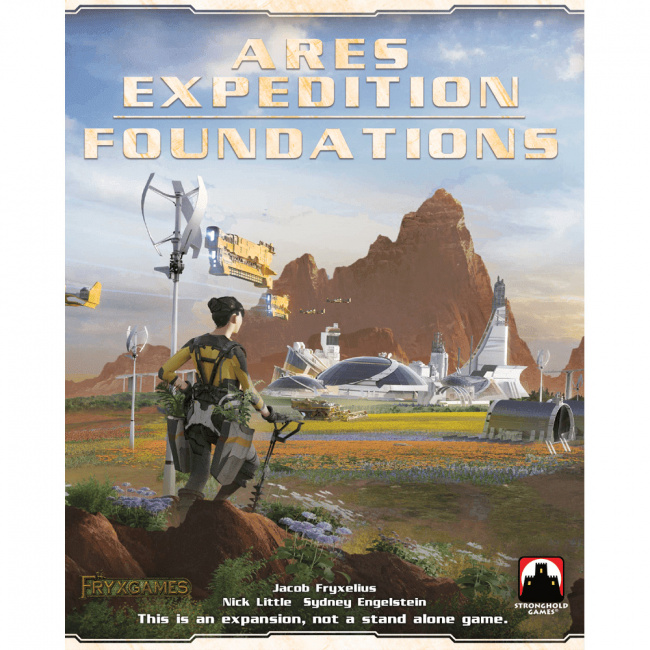 Stronghold Games unveiled
Foundations
, an expansion for
Terraforming Mars: Ares Expedition
, into retail on April 19, 2023.
This expansion comes with enough player boards, cubes, and phase cards to expand the core game to accommodate up to six players. It also contains two additional player boards, one of which is a larger score track. Foundations also adds a fourth terraforming metric, infrastructure, and new project cards that revolve around this metric.
Foundations supports one to four players and will retail for $24.99.
Stronghold Games will also release Discovery, an expansion for Terraforming Mars: Ares Expedition, into retail (see "New 'Terraforming Mars: Ares Expedition' Expansion Incoming").