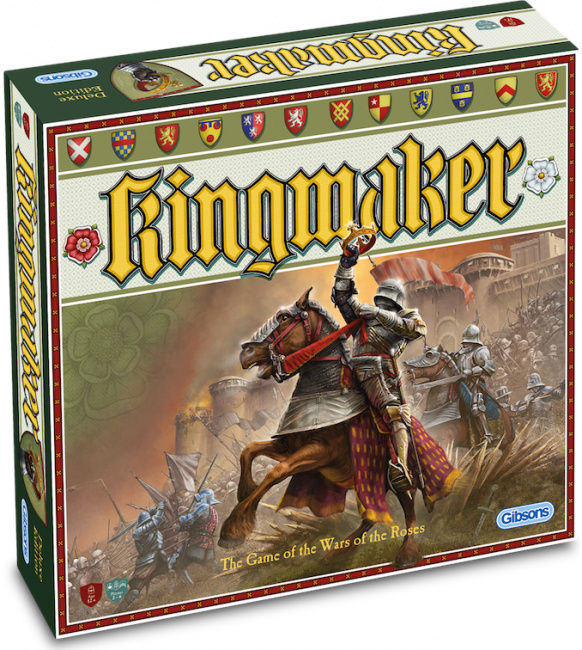 Lion Rampant will release
Kingmaker: The Royal Re-Launch
, the new version of the classic 1970s Avalon Hill board game by UK company Gibsons, exclusively in the U.S. and Canada, the companies announced. Originally released in 1974,
Kingmaker
is set during The War of the Roses in Great Britain between 1450 and 1490. The original design, by the late Andrew McNeil, was developed and redesigned by
Kingmaker
expert Alan Paull from Surprise Stare Games.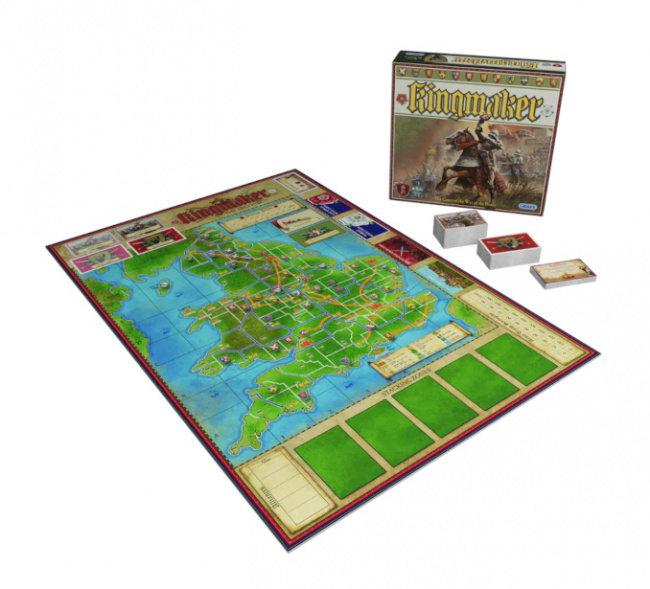 Players control their "faction" using military and political power to manipulate the leaders of the 24 major English and Welsh families to gain control of the kingdom, battling other claimants to the throne. The box will contain four versions of the games, all with physical changes that improve playability:
The Original Classic Game, by McNeil, is for 2-6 players, all seeking to control the last crowned piece.
Kingmaker II, by Paull, is for 2-5 players who prefer a shorter game with a variety of win conditions, including alliances and prestige.
The Extended Version includes extra Crown and Event cards and additional rules for Parliament and Battles, in which dice determine whether Nobles and Royals live or die.
Solo Play, designed by Steve Froud, uses the Classic version and a single opponent Bot as the opponent.
Kingmaker: The Royal Re-Launch was first launched on Kickstarter, where it raised £110,371 from 1,447 backers. It will be released in North America by Lion Rampant on May 15 at US$99.99.