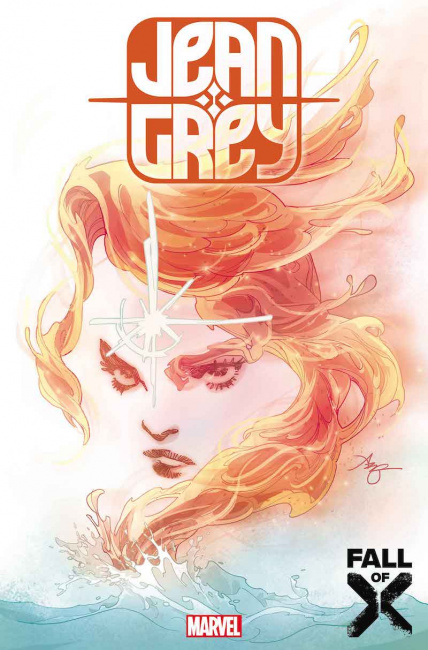 Longtime Marvel Comics writer Louise Simonson will pen a new four-issue miniseries,
Jean Grey,
which will go deep into the past of the original X-Men member. Bernard Chang will be the artist for the miniseries, which is a spinoff of the
Fall of X
event planned for this summer.
Jean Grey
will launch in August and will depict key moments in Grey's past, including her origins with the X-Men, her first encounter with the Phoenix Force, and her showdown with Madeline Pryor, as she looks for new insights to help her save mutantkind after the events of the Hellfire Gala. The first issue will be released on August 23, 2023, with a main cover by Amy Reeder.
Simonson's writing career includes significant runs on
X-Factor
and
New Mutants,
and more recently, she was one of a number of writers who revisited classic X-Men plotlines in
X-Men Legends
(see "
Marvel Writers Revisit Classic 'X-Men' Continuity with 'X-Men Legends' Miniseries
").
"Jean has always been a pivotal character, the fulcrum upon which so many vital story points balance," Simonson said in an statement accompanying the announcement. "She has been constantly impacted by events outside herself and struggles to control the things she can. Her life experiences have made her cautious, less impulsive and certain than when she was younger. Her telepathic power lets her know the best and worst of those around her but she remains loving and empathic, with a strong moral core. She's brave and constantly questions herself: Did I do what was right?"