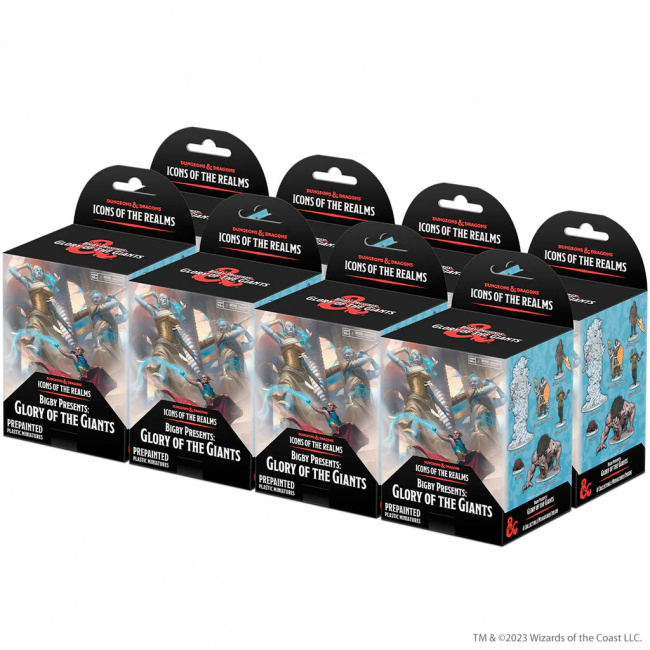 WizKids has revealed the
Bigby Presents: Glory of the Giants
series for the
Dungeons & Dragons Icons of the Realms
line, with blind boxes and limited boxed sets releasing in August.
The 27th set in the long-running Icons of the Realms will feature "huge" models of iconic Dungeons & Dragons monsters that are larger than the run of the mill foes. Models from the series will be available in three formats:
The Bigby Presents: Glory of the Giants Booster will have blind-box packaging. Each box will come with one huge miniature and three medium or small miniatures, pulled randomly from a pool of 42 different models. The boxes will have an MSRP of $24.99 and will be sold in eight-pack Booster Bricks.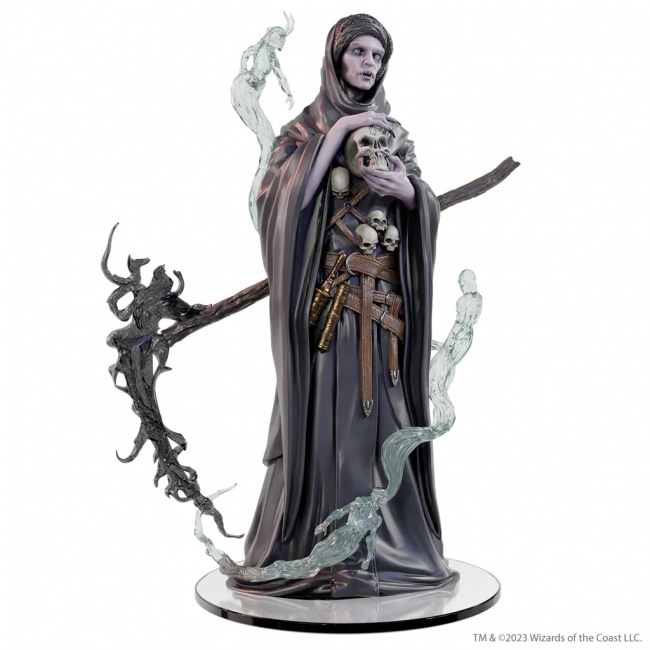 Available individually, the
Bigby Presents: Glory of the Giants Death Giant Necromancer
will include a single figure depicting an enormous death-wizard, surrounded by translucent souls. MSRP is $39.99.

The
Bigby Presents: Glory of the Giants – Limited Edition Boxed Set
will include a trio of giant-sized models and two medium-sized creatures with unique paint schemes available only in this set. The models featured are the Fire Hellion, Frostmourn, Stone Giant of Evil Earth, Goliath Chef, and Giant Lynx. MSRP is $69.99.
Two D&D Icons of the Realms sets featuring the character Drizzt will be offered in October (see "WizKids Reveals Two New 'D&D The Legend of Drizzt 35th Anniversary' Boxed Sets"). A Pathfinders Battles set is also planned for that month (see "WizKids Unveils 'Pathfinder Battles: Fearsome Forces'").
WizKids just announced a new retailer preorder program for brick and mortar stores (see "ICv2 Exclusive: WizKids Announces 'HeroClix Starter Set' Retailer Preorder Program").