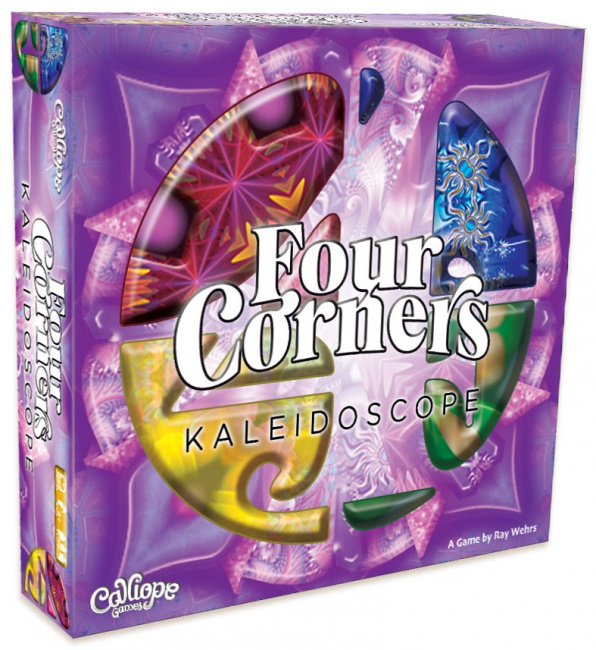 Calliope Games will release two versions of the new board game
Four Corners: Four Corners: Kaleidoscope
and
Four Corners: Galaxy.
Designed by Calliope founder Ray Wehrs, with art by Jonathan Warobick and Peggi Reed Wolfe, Four Corners is a new type of tile game, with a modular board that allows tiles to rotate, move, and shift without affecting neighboring tiles. Goals are scored by creating full images or sequences of identical images.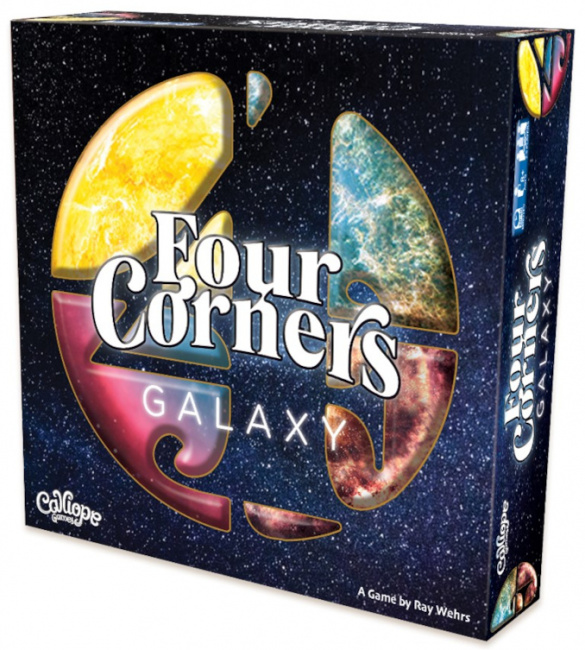 Each box includes 35 Gal Cards, 78 Puzzle tiles, the modular Tip-Pivot game board, and rules. The games are for one to six players ages eight and up, and plays in 20-40 minutes. MSRP for each game is $40.
Calliope recently released a new version of Richard Garfield's party game
Hive Mind
(see "
'Hive Mind' Gets a Refresh
").
Click Gallery below for game and board images!