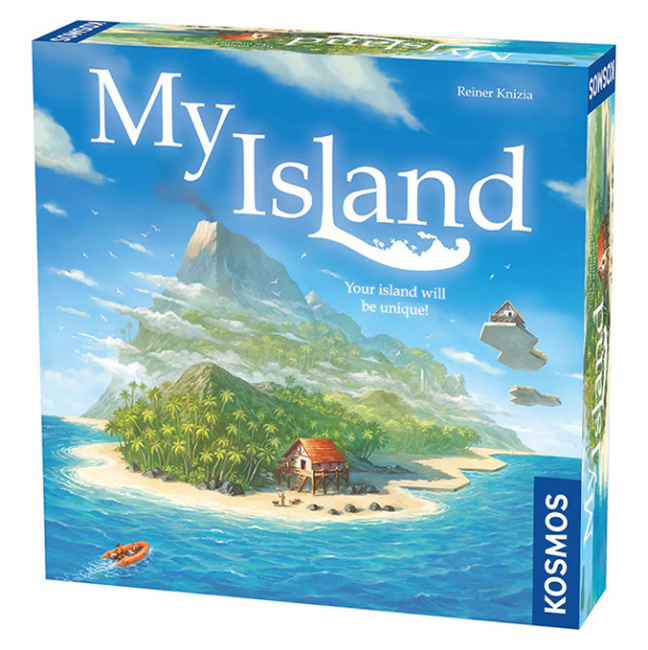 Thames & Kosmos will release
My Island,
a competitive legacy game by Reiner Knizia, into retail in July 2023.
This game is a follow-up to My City, which was nominated for the 2020 Spiel des Jahres Award (see "2020 Nominees"). For My Island, players are sent to a mysterious island and need to build the first houses, create fields, and paths through the jungle to move inland. As a legacy game, the island's board state will evolve as players complete scenarios. There are 24 scenarios included in this game, and every three scenarios finished completes a chapter.
This game is for two to four players, ages 10 and up, and plays in 30 minutes. It will retail for $39.95.