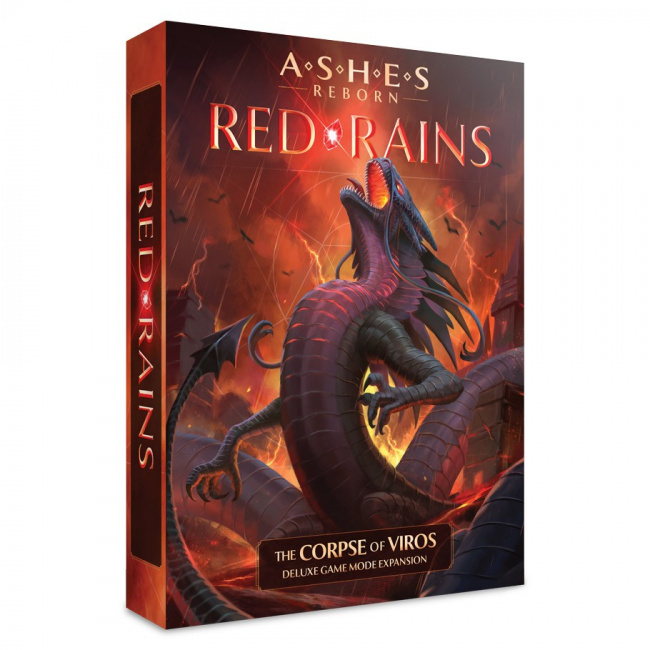 Plaid Hat Games will release
Ashes Reborn: Red Rains
, a new expansion, into retail on June 14, 2023.
The new expansion gives players a new format to dive into. It adds options for playing Ashes Reborn as a solo or cooperative game as well as refreshes the game with new cards. The new cards include new spells and allies that the Phoenixborn can use to battle the monsters that threaten to wipe out humanity.
The game box comes with a Chimera board, 5 Rage dice, 1 Behavior dice, 108 Standard cards, 54 tokens, and a rulebook. The expansion supports one to two players with the core game (see "'Ashes: Rise of the Phoenixborn'"); ages 14 and up and plays in 30 to 60 minutes. It will retail for $39.95.