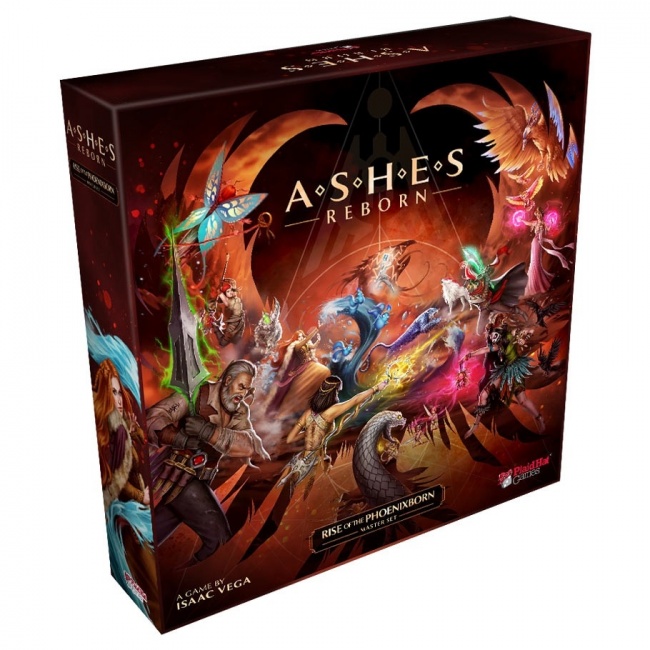 Plaid Hat Games will release
Ashes Reborn: Rise of the Phoenixborn Master Set
, a new edition of
Ashes: Rise of the Phoenixborn
card game, in Q1.
This new edition of 2015's Ashes: Rise of the Phoenixborn (see "'Ashes: Rise of the Phoenixborn'") features version updated cards and a streamlined rules set. Players can choose from six Phoenixborn in this set, and use cards and custom dice to summon allies, cast spells, and outwit their opponents. It also includes an Upgrade Kit for existing players, and rules for drafting.
The game box comes with over 200 cards and 40 custom dice, which allows for a number of build options. This game is for two players, ages 14 and up, plays in 30 to 60 minutes, and will retail for $49.95.
Plaid Hat Games went independent again last March when founder Colby Dauch reached an agreement with the Asmodee Group (see "Plaid Hat Goes Independent").